When my spouse and I were first married, we were so broke that we were living on almost nothing but love. Over the years, as we have added children to the mix, we have always made it a priority to find special ways to connect with each other. Sometimes, even going to a movie was out of our budget. Looking back, we found a lot of really fun, low budget date ideas that created great memories and strengthened the bonds of our marriage.
Explore State or National Parks
No matter where you live, you are a short day trip away from some kind of nature preserve or national park. The entry fees for these places are minimal, and you can bring enough food for a picnic. You can discover beautiful land formations and bodies of water. Standing with your spouse, holding hands while staring out at a wondrous view can be such a special moment. During moments like this, all I can think about is how lucky I am to be able to spend the rest of my life and experience beautiful sights like this with the love of my life.
Geocaching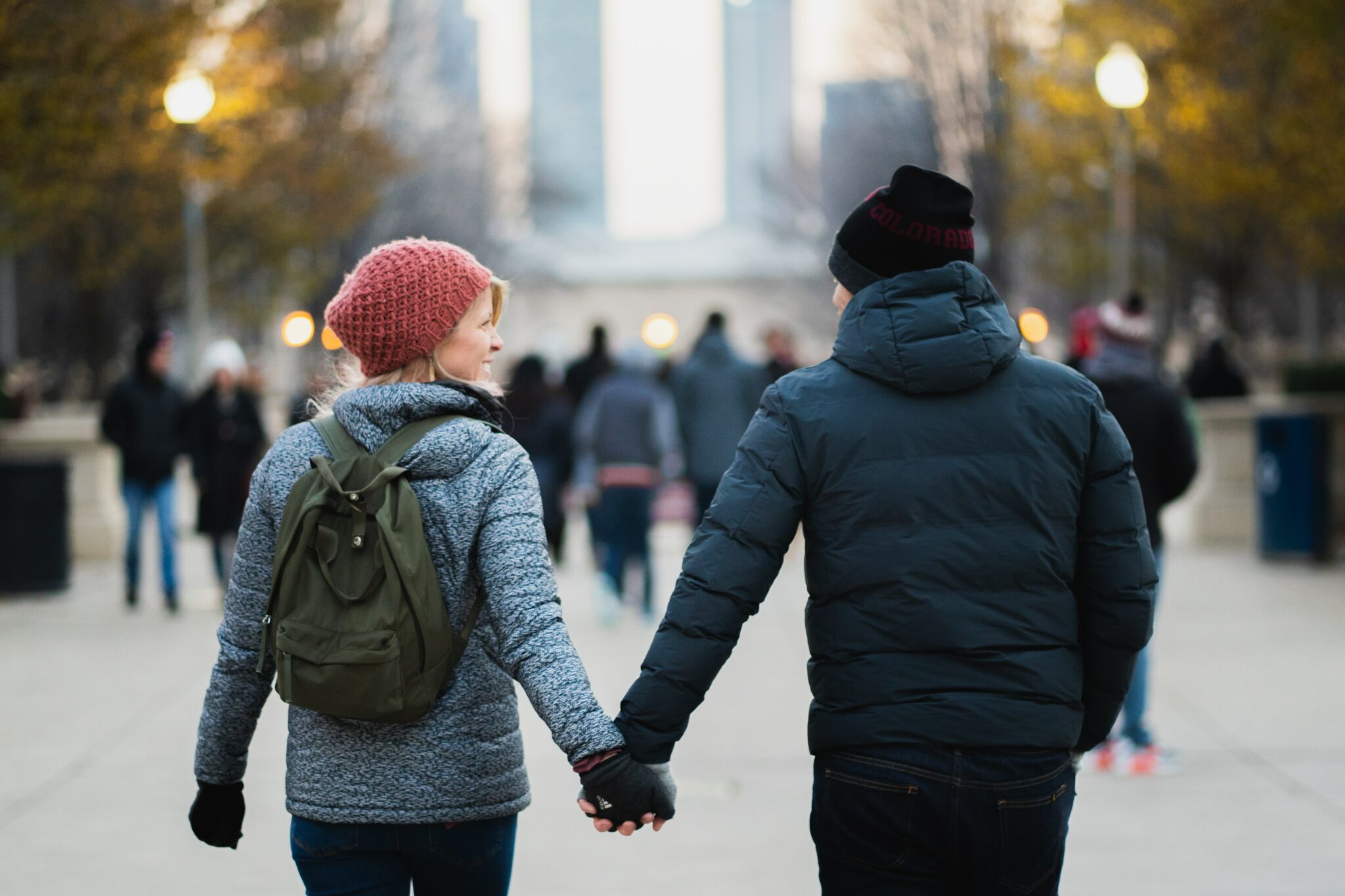 It is very important that married couples continue to have fun together, especially when life is trying to get in the way. Geocaching is a fun, worldwide game of hidden treasure and community. The way it works is pretty simple. A person hides a container anywhere in the world. Inside the container is a paper log for finders to sign. You download the Geocaching app, and head out into the world to go find treasure. If you are exploring parks or hiking trails, you can bet there are geocaches nearby, adding an extra layer of adventure to your day.
While geocaching does offer a premium subscription, the free version is so generous that you never have to pay a dime to geocache on a date with your spouse.
Cook Together
There was a time in our marriage when we had no money for a babysitter, much less an expensive restaurant. We love watching cooking shows, so we would pick a recipe that looked delicious and challenging. We would buy the ingredients, put the kids to bed, and get to cooking. Put on soft music like Frank Sinatra and take time to dance around the kitchen. Steal a kiss. It will be a meal you will never forget.
Take a Class
From "How-to" courses at your local hardware store to ivy league university courses available to audit for free on-line, there are many free or low-cost options for you and your spouse to learn a new skill together. My spouse and I learned how to do some of our own home repairs and ended up saving a lot of money down the road. Others may want to learn a new language together to plan for that second honeymoon. The important part is that you're doing this together, out of a desire to spend quality time with one another.
Make a Movie Bucket List
One night, we were watching the Oscar ceremony on television. I am not sure where this date idea came from, but we decided we were going to watch every single Best Picture winner from the first to the last – in order. We were able to do this almost for free, because we have a public library with a really good DVD collection. Between finding movies on our current streaming subscriptions and checking out movies from the library, we ended up spending less than $50 on the first fifty years of O2scar winners.
We even created rules! Really, creating the silly rules and enforcing them is part of the fun, so if you and yours decide to do something like this, sit down and decide what the rules will be. Here are ours:
We had to watch each movie, in order. That means we can NOT watch any best picture winner until we've watched all of the winners that came before it. Even though I am dying to see some recent winners, we can not watch them until it is their turn.
No phones or devices allowed during movie time.
If someone (me) falls asleep during the movie, we have to start it over.
This is an ongoing project for us and is always a great story to tell at social gatherings. We started with the first Best Picture winner in 1928 and are now into the early 1980s. In addition to creating fun, ongoing jokes and the benefits to our relationship, we learned a lot about American history and the American people by observing the types of movies that they made and decorated with awards as decades passed.
These are just a few budget date ideas for you and your spouse. All marriages have their ups and downs, but if both partners are willing to take the time to come together and try some new experiences together, it will make the relationship stronger. Day to day life will try to get in the way, but people in strong marriages will make their spouse a priority. Take time to enjoy each other. You will never regret it.