Living with someone who is not just your soulmate but also your best friend can be pretty awesome – you can go out on exciting date nights, you have a forever movie-partner, and you have someone to keep you company on your last-minute vacation plans.
But unfortunately, life is not all about going out and having fun – and 2020-2021 taught us that the hard way, didn't it?
Now while all that pep talk about spending some quality time together sounds pleasing to the ears, when you've known each other since forever like my husband and me, the quality gets chucked out of the window, and all you have is time that you need to spend in each other's company without trying to kill the other person (okay, the last bit was a bit of an exaggeration).
Long story short, passing time at home with your partner can sometimes be boring. Very boring. Even if you have a lifetime Netflix subscription.
However, it does not have to be that way.
The below listed 50+ creative ideas can truly spice up your time together and make you fall in love with each other a bit more, if such a thing is possible!
Start Your Very Own DIY Best-Out-Of-Waste Campaign
We all have tons of stuff in our homes that has either been discarded, or we're unlikely to use again. Why not put it to some good use by looking up some DIY Best-Out-Of-Waste ideas and turning it into something pretty and useful.
Your bonding over the exercise will be the proverbial cherry on the cake!
Don your Chef's Hat
When it comes to getting creative, what better place to start than in the kitchen!
The next time you feel bored, just unleash your inner Gordon Ramsay and get creative with whatever is available in your pantry.
Learn How to Solve the Rubik's Cube
Ok, this one is for couples who love solving puzzles together.
But a fun fact first: Did you know that less than 5.8% of the world's population can actually claim to solve the Rubik's Cube!
Now if you and your partner fall in that elite club, GREAT! You can still challenge each other with who finishes first.
If not, trying to figure out how to solve the Cube can be a fun and exciting way to spend time together (talking from experience here).
How About a Photoshoot Together?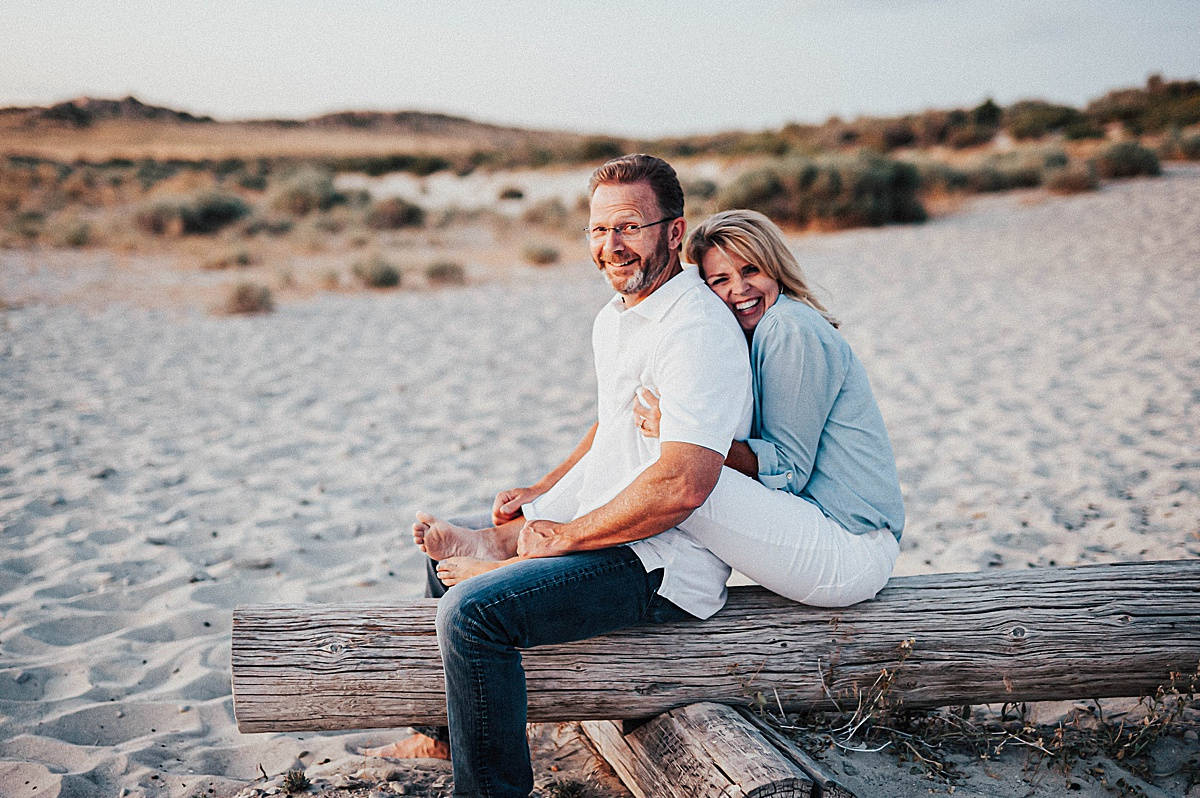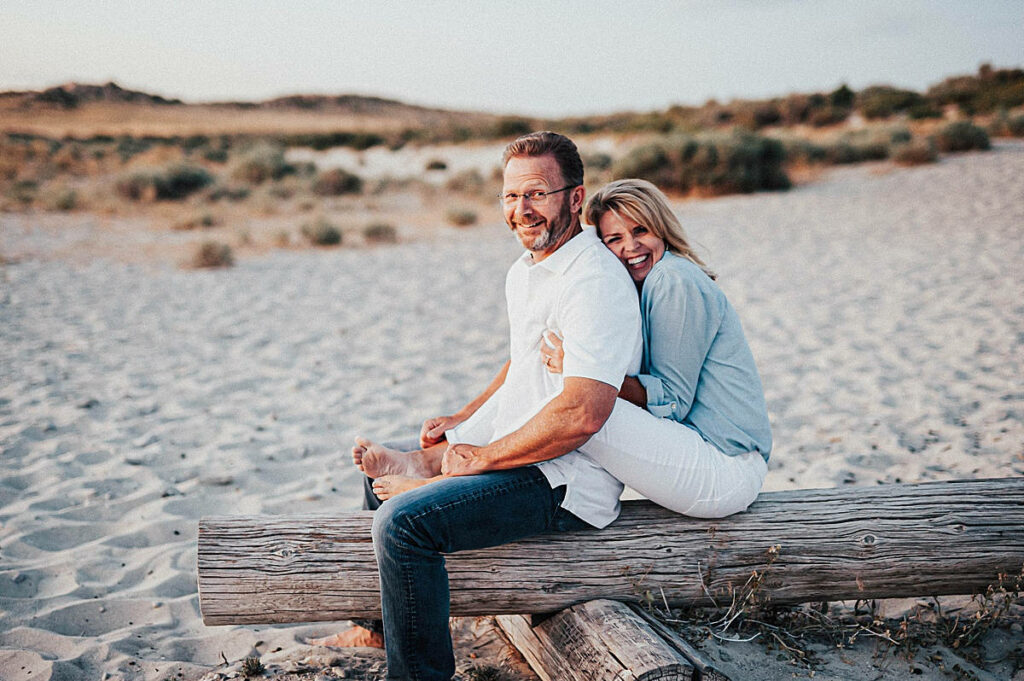 At the time I got married, pre-wedding photoshoots were not a thing. So whenever I come across photos of soon-to-be-hitched couples posing coyly for the camera, I feel a slight pang of jealously.
If you're anything like me, you would absolutely LOVE the idea of enjoying a photoshoot with your partner, and creating frame-worthy memories in the process.
Tend to your Green Babies
Gardening is a great way to not just relax your mind, but also to bond with each other. That feeling of watching a life grow and blossom that you both planted and nurtured together cannot be put into words.
Make a List of all the Places You Want to Travel
We all love to travel, so why not make a bucket list of all the places that both of you want to visit! When the conversation steers towards places like Iceland or Tahiti, it is bound to get super interesting and fun.
Here is a list of some mind-blowingly gorgeous places that everyone MUST visit in their lifetime.
Plan for Your Next Dream Vacation
Now while you are at it, just zero in on a particular place that you both are dying to visit and start planning for it. You wouldn't even notice the time fly by as you start talking about what local attractions you'd love to see, what is the right time to travel, what clothes you'd need, or how much money you'd need to set aside.
A word of caution: the last one has a way of putting a damper on your spirits.
Role-Playing is Super Fun
Is there a movie that both of you love? Then why not indulge in some role-playing? You both can choose the characters you want to play and then act out your favorite scenes from the movie. Trust me, this is super fun!
Pro Tip: Let your imagination run wild and improvise the dialogs a bit to put your partner in a spot. It would be extremely fun to see how they react to the change in dialog.
For some extra fun, you can also choose to dress up as the character you're playing.
Indulge in a Luxurious Home Spa
Let's admit this – most of us have neither the time nor the extra cash to indulge in salon spas every now and then. So it is a great idea to fake the whole thing – right in the comfort and privacy of your own bathroom.
Or better still, why not get a bit creative, and turn your safe haven into an Airbnb for a night?
Please note that planning for this special getaway will go a long way in making it a memorable experience for both of you. So don't forget to stock up on some scented candles, massage oils, and bath bombs.
Bring That Outdoor Picnic Home
Who said that you have to head to the nearest park or the beach for a fun picnic? You can bring all that picnic fun right into your backyard – all you need is a blanket, some throw pillows, snacks and drinks, and your someone special.
To add a cozy touch to your backyard picnic, you can choose to decorate your backyard with soft lights.
Rearrange Your Cupboards Together
I know this one does not sound like much fun, but it can be a fantastic way to kill boredom.
Rearranging your cupboards together will not just help you get rid of the extra stuff that you no longer need (and give your cupboards some breathing space), it can also throw up wonderful surprises like a long-forgotten souvenir or a cute photograph that will take you guys down the memory lane.
A Cozy, Candle-Light Dinner is Always a Great Idea
Let me guess – some nights, both of you have your dinner (mostly take-away or reheated leftovers) plopped on the sofa or table in front of the television.
If my guess is correct, you are not alone – this is what a lot of us do!
But every once in a while, it feels great to break the monotony and create a fancy, restaurant-like experience right at home.
So just take out that table cloth, some scented candles, your fine chinaware, and get ready to woo your partner with a romantic, candle-light dinner with soft music playing in the background.
Oh, and don't forget to dress appropriately for the occasion.
Create Videos of Special Memories
I'm sure all of us have pictures of special moments stored away somewhere. It is time to get those out!
There are tons of apps available both on Google and Apple Play Stores that allow you to create wonderful videos using your favorite pictures. You can edit each image, add text, insert some background music, and even add effects to the photos.
And you don't even need any special skills to do all of this. VivaVideo and InShot are two awesome apps that you can use to make lovely videos of your special moments.
Fun Workouts are Great Way to Bond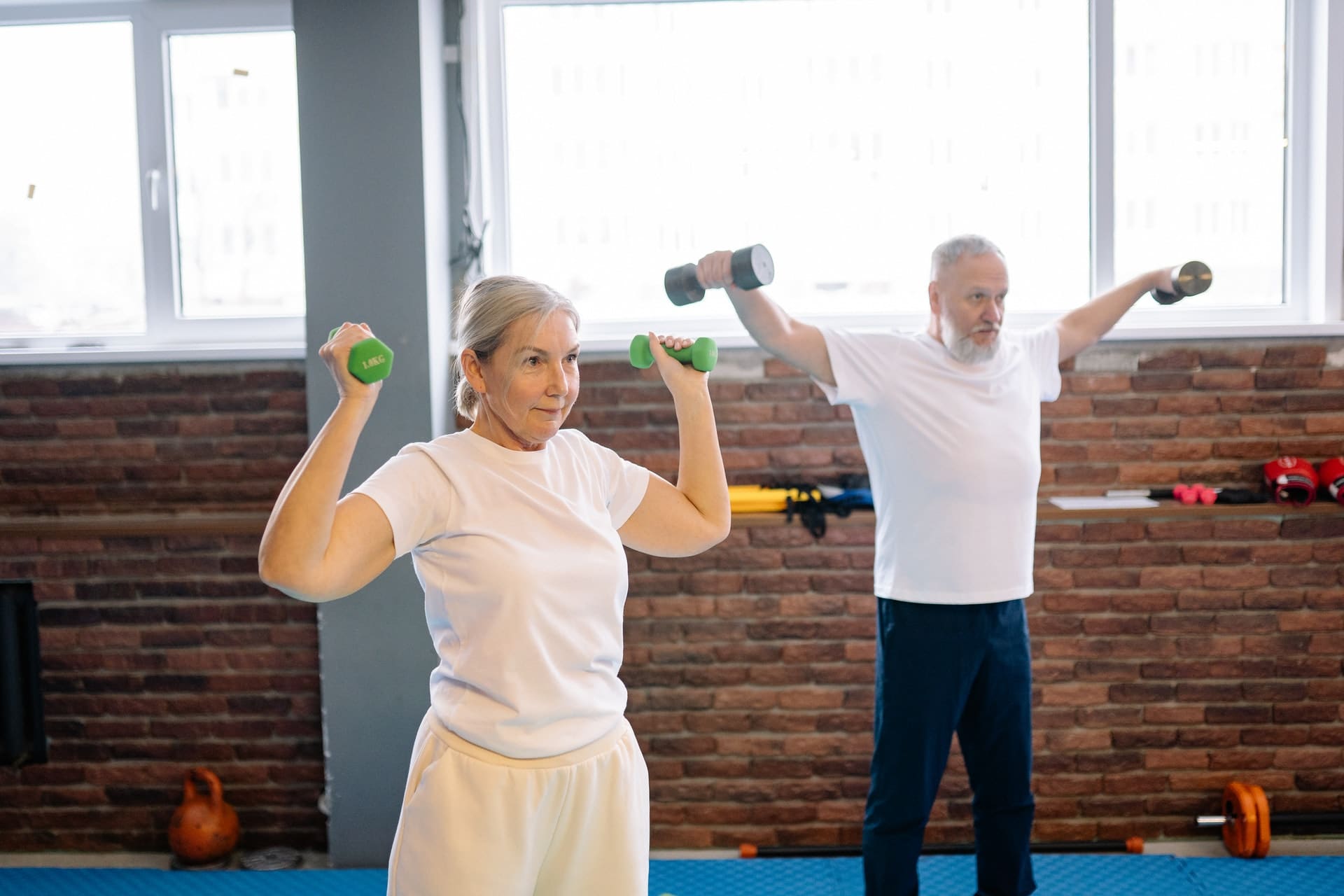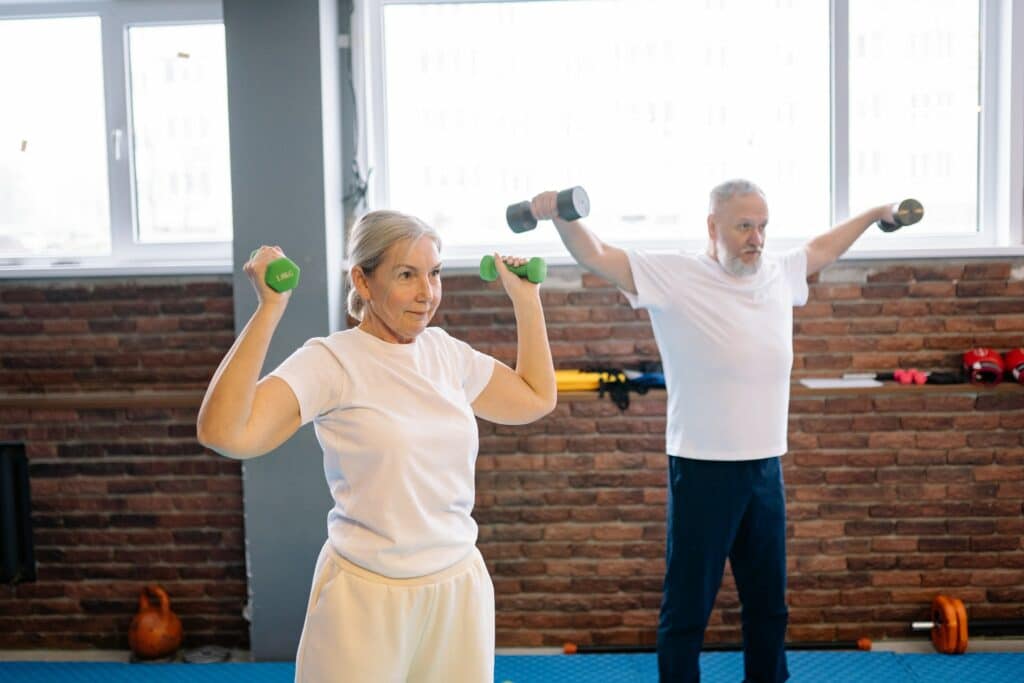 There are studies that prove that working out with a partner is better and more beneficial. So when you have too much extra time on your hands, just grab your partner and get your bodies moving by trying out some fun, innovative workouts.
If you need some ideas, head here.
Enjoy an Intimate Massage Session
Bring out those essential oils and aromatic candles, and give each other a long, relaxing massage. This can be particularly fun on weekends when all you need to do is relax and unwind.
The only glitch with this idea is that if your partner is anything like my husband, there are high chances they will doze off while enjoying the massage, leaving you waiting endlessly for your turn. *eye roll*
Truth or Dare
Yes, both of you live under the same roof, sleep on the same bed, use the same bathroom – but when was the last time you really talked to each other? Like, some serious heart-to-heart stuff?
Struggling to remember?
Well, I seriously suggest you guys to play a game like Truth or Dare, or maybe Never Have I Ever. You'd be surprised at all the new things you'll learn about each other, and the conversation might keep flowing all through the night! Just cater the questions to your tastes.
Get Creative with Your Dance Moves
It is said that when you're feeling bored, dance like no one's watching.
With apps like TikTok that bring some amazing viral dance routines to your smartphone, you can have loads of fun with your partner trying out some cool, funky moves – even if you have two left feet!
Have a Pillow Fight
Just like you did when you were kids (perhaps not with each other, but you get the idea, right?)
I can't begin to describe how much fun it is when you raise your fluffy pillows high and charge at each other like warriors – only there are no war cries but shrieks of laughter that can ring so loud that your neighbors will wonder what you guys are up to!
Play Treasure Hunt
This is another fun game from your childhood that you can add some spice to in order to make it more fun for you and your partner.
You can personalize the clues by writing something like 'Where we shared our first kiss' instead of 'On the living room couch', and even consider leaving small gifts along with the clues.
Write a Love Letter for Your Partner
No amount of text messages, emails, or e-cards can replace the charm of a letter that has been handwritten with love by your partner, especially for you.
So it is a great idea to bring out that long-forgotten letter pad and get started. Let your partner know how much they mean to you; write down what it is that still makes you fall crazily in love with them.
You can even take this opportunity to say sorry for something that you did and never apologized for. And don't blame me if one, or both of you, end up teary-eyed after reading each other's heartfelt notes!
Create Your Personalized Playlist
Every couple has a few songs that remind them of some special moments that they've shared over the years. Music, as it is, is incredibly romantic. So when you get down to creating your very own personalized playlist, you're sure to relive a lot of those memories and get all mushy and cuddly.
Online Relationship Tests can be Fun Too
There are tons of online relationship tests on the internet that tell you everything from what kind of couple you are to how well you know each other.
You can take those tests for some giggles and laughs – just don't get too serious about the results!
Watch Some Stand-Up Comedy
Probably the best way to brighten up your day (or night) is to laugh heartily. And with so many classic, rib-ticklingly funny stand-up comedy acts on YouTube, HBO, Netflix, and Amazon Prime, you can enjoy your daily dose of laughter with your partner whenever you want.
Ring up Your Partner's Family
Bonding with each other is fine, but bonding with each other's family is also pretty cool.
Most of us don't realize this, but when we make an effort to get along with our partner's family, or people that they're close to, it really makes our someone special feel even more special.
So the next time you feel you've run out of ideas of things to do together, just give each other's family a call. Believe me, you'll have a great time later on discussing all the things that you talked about over the phone.
Draw Each Other
It may look deceptively simple, but once you get down to drawing one another, you'll probably understand how poor your artistic skills are!
But all the giggles and laughs that are sure to follow will make it worth the effort.
Explore Interesting Destinations Online
There are so many travel vlogs uploaded on YouTube for almost every worth visiting place on the planet. If both of you are travel enthusiasts, you'd have loads of fun exploring interesting locations – right from the picturesque beaches of the Maldives to the breathtakingly gorgeous Himalayas.
Bring Out Your Childhood Photo Albums
This one is going to be super fun! On days you've run out of ideas to keep yourselves entertained, just bring out your childhood photo albums. Those pictures have the power to make you go from 'awww…' to 'What was I (or mom) thinking?' in a matter of seconds!
When you share those sometimes-funny-sometimes-embarrassing memories with your partner, you'll just double the fun.
Turn Interior Decorators
What better way to spend some quality time together than by deciding to jazz up the space that both of you call home! If the thought of redecorating the entire place seems too daunting, you can start with a single room that you've been thinking of redoing for a while.
For some amazing DIY room décor ideas, you can head here. You can also find loads of fun and budget-friendly room décor ideas on Pinterest.
Learn a New Language Virtually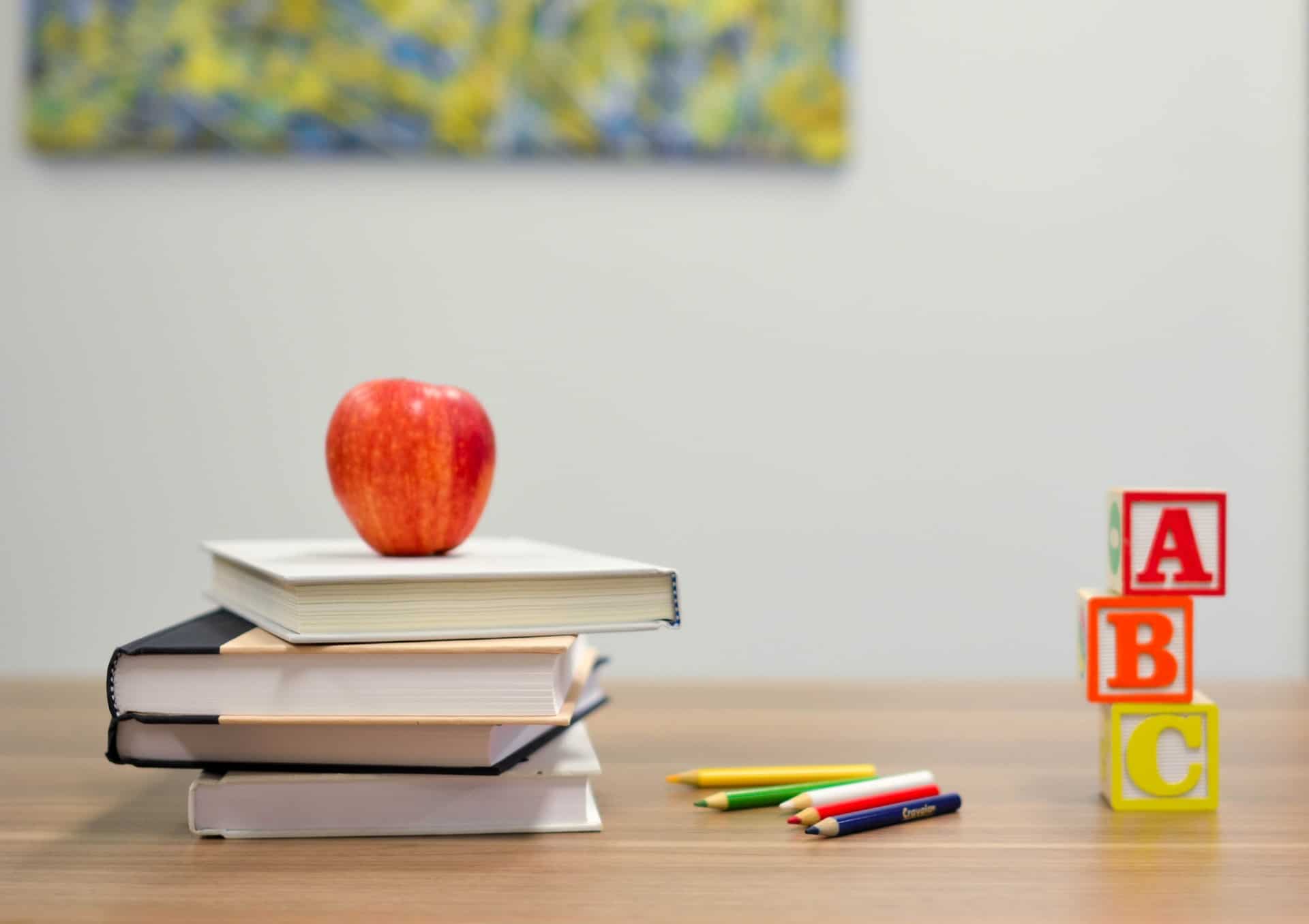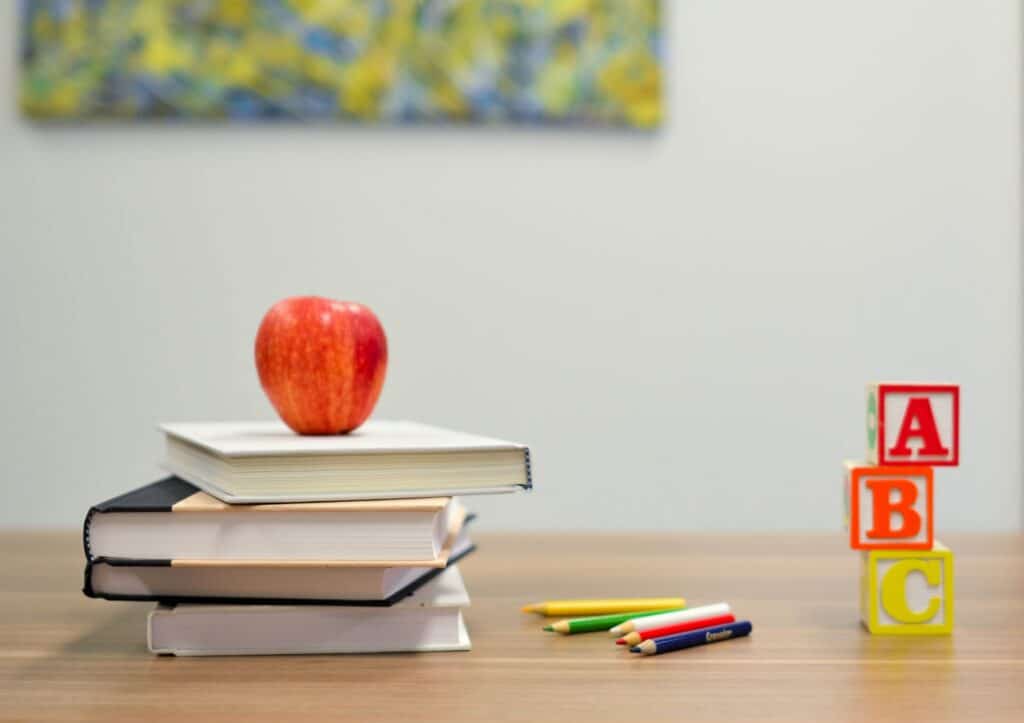 In this highly globalized world, the more languages you know, the better it is. Learning a new language with your partner or spouse has its own perks – you both bond beautifully as you learn new things, make mistakes, and encourage one another along the way.
An added bonus: Both of you will learn a new way of saying I Love You, and also a secret way of saying stuff when other people are around (just make sure those other people don't already know the language!).
Binge-watch Your Favorite Shows on Netflix
For all of those who're going 'But that is all that we do together, anyway!' – this one is with a twist! A little bit of planning before you embark on your binge-watching spree goes a long way towards making the whole experience much more enjoyable.
So before you plop down on the couch and switch on the TV, get hold of some pop-corn and fizzy drinks, dim the lights, and grab some extra cushions for extra-comfort. Oh, and getting a bit cuddly and cozy is highly recommended too!
Karaoke Night
Singing can be a great stress reliever, especially after a long day at work. So if you're both a little tired and don't feel like putting in some extra effort, but are looking to have a little fun nevertheless, having a karaoke night at home is an awesome idea.
It is sure to lift up your spirits and maybe, just maybe, you'll end up singing and dancing the night away!
Time for Some Relationship Questions
To break the monotony of everyday life, and to understand your partner at a much deeper level, it is a great idea to ask them some thoughtful questions about your love life.
This simple activity will not just strengthen your bond, but it will also bring back that spark into your lives.
Host a Virtual Zoom Party for Friends
While it may not compare to meeting your friends in person, hosting a virtual Zoom party can be super fun, nevertheless.
So avail this opportunity to showcase how innovative you and your partner are, and get ready to entertain your friends by making them play these fantastic fun games.
Video Call Your Partner (From a Different Room, of course!)
Okay, this one is a little pretend-game. You have to pretend that you and your boo are miles apart (although you might be sitting in adjacent rooms), and video call each other. You'd be surprised at how difficult it would be to suppress those coy smiles and giddy laughter, and how beautifully the conversation will flow.
As they say, distance makes the heart grow fonder…
Plan a Detox Day
Indulging in activities with your partner that promote mindfulness can be extremely relaxing and refreshing. You can plan a detox day wherein you guys practice meditation, perform yoga asanas, drink veggie smoothies/herbal teas, eat salads, and practice mindfulness exercises.
I can promise that you'll feel completely rejuvenated and ready to take on the world the next day.
How About Some Stargazing?
Two people lying on their backs in their backyard, lovingly holding hands, gazing up at the star studded sky, a faint smile gracing their lips – sounds super romantic, does it not?
All you need is a plush mattress, comforters, and some pillows (or simply a sleeping bag or blanket), and both of you can enjoy a romantic stargazing session right in your backyard. Falling asleep under the stars with your significant other is a beautiful experience that you're sure to cherish for years to come.
Play Charades
Whenever you're having a dull time, just go for a game of Charades. This is a classic game that NEVER fails to entertain, whether you're having a party at home, or whether it is just the two of you.
It is also an excellent way to ascertain how great an actor you are (or not).
Water Balloon Fights are SO MUCH FUN!
People keep telling you to keep your inner child alive – and this fun activity with your partner will help you do just that.
The next weekend you two have way too much time on your hands and no idea what to do, go for a water balloon fight in your backyard. With all that running, shouting, and hysterical laughing, you're sure to have a whale of a time!
Just look for environmentally friendly water balloons (or alternatives) and dispose of them properly afterwards.
Create a Scrapbook of Your Memories
All of us love to enjoy beautiful experiences with our loved ones, but when it comes to documenting those memories, we often get too lazy to give it much thought.
Creating a scrapbook for all those lovely moments – whether they are cute pictures of your last vacation, airplane tickets from your honeymoon, or some small souvenirs that you've collected over time – is a fantastic idea to take a trip down the memory lane and relive those memories.
Here are some wonderful ideas that can help you create a magnificent scrapbook.
Enjoy a Dessert Night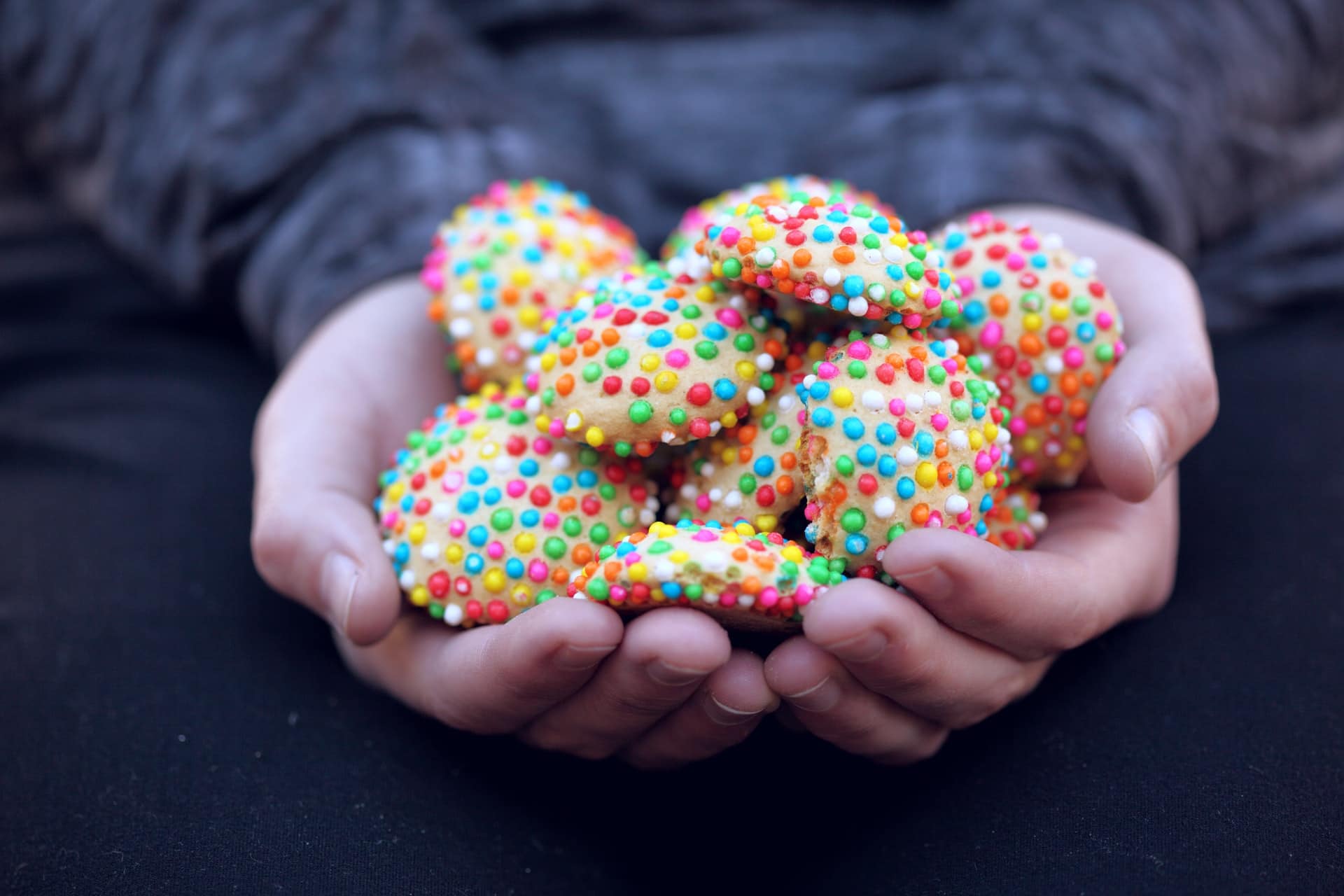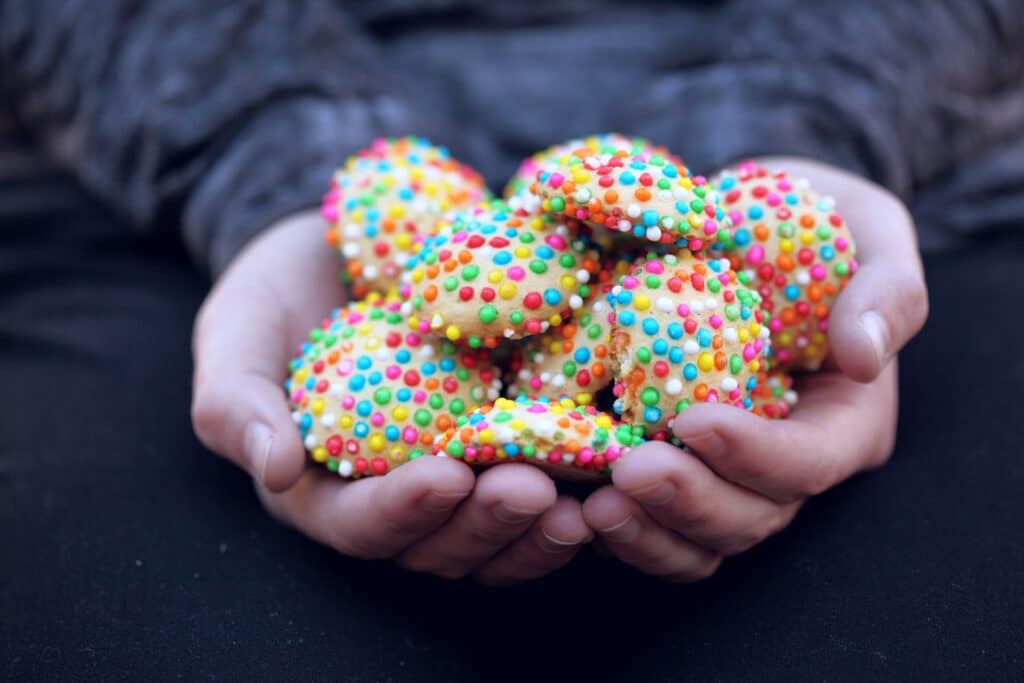 I have huge sweet tooth, and so does my hubby dearest, so this is something that we do way too often for our own good. We order an assortment of desserts from our favorite hangouts, and then just give in to our sweet cravings.
Just to make things a little more spicy, I blindfold my husband and then ask him to guess what dessert I'm feeding him. The right answer earns him a kiss, and a wrong one…well, another kiss (it's a dessert night, after all)!
Play Board Games
Bring out your competitive side and play some fun two-player board games with your sweetheart. For a more relaxed environment (in case you two get a tad too competitive), you can get some snacks to binge on while playing.
Also, it is advisable to keep your phones away for minimal distraction.
Understand Your Sun Signs
Yes, you both know almost everything about each other. Still, doing each other's birth charts and looking up on the Internet what exactly your sun, moon and rising signs mean can be a lot of fun.
This interesting activity might also reveal how compatible both of you are, though how seriously you want to take it depends only on you!
Co-blogging is Fun Too
Creating a blog is super easy these days with platforms like WordPress that are extremely user-friendly. Just think of a topic that both of you are passionate about and blog away!
You'll soon discover that when you both work as a team, the outcome can be pretty mindblowing.
Do Each Other's Make-Up
This might sound a bit crazy, but it is sure to trigger a laugh riot. The partner whose make-up is getting done is only allowed to see the mirror once they are fully ready.
A word of caution though: If you're not too sure of your partner's mascara-applying skills, it is best to avoid using that thing. I learned this the hard way.
Paint Away
Painting can be deeply cathartic and relaxing, and is a perfect way to spend time together. Just order in the supplies that you'll need, and pick a room that can do with a fresh paint on the walls. Once everything is set, bring out your inner artist and get as creative as you want.
Pinterest has some great ideas when it comes to giving your room a makeover with fresh paint.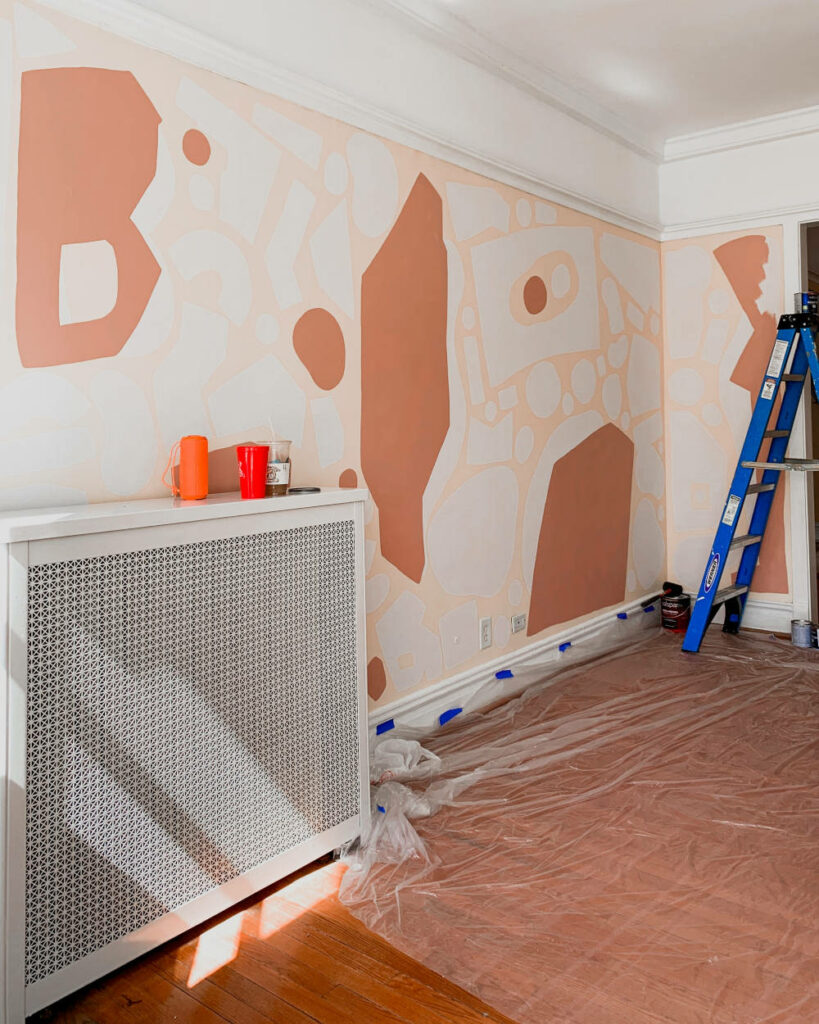 Turn to the Books
Books are my refuge whenever I wish to run from reality, and immerse myself in a world of fantasy where there are no deadlines to be met, no angry boss breathing down my neck, and no worries about what to cook for dinner.
My husband, however, is not as passionate about reading – but we still do plan book dates where we end up listening to audiobooks on relationships, travel, food, and occasionally fiction too.
The riveting discussions that follow these reading, or rather listening, sessions help us connect with each other on a much deeper level.
Give Each Other a YouTube Challenge
YouTube challenges are all the rage these days, so why should you guys be left behind?
These challenges can range from pretty cool and fun to downright bizarre, so it is best to choose them wisely – unless of course, the thought of ingesting Ghost Pepper excites you (yes, there is a challenge that requires challengers to chow down one of the hottest peppers on the planet!).
Fix Broken Stuff
Let's admit this – every home has some stuff that needs fixing, but either you are too busy or too lazy to do them.
I know it does not sound like too much fun, but when both of you get together to fix all that broken stuff in your home, you'll not even realize how quickly the time will pass. And the sense of accomplishment that you'll get later on will be incredible.
Take Turns at Giving Friends Prank Calls
Sometimes, it is okay to rewind time and get back to being teenagers! You can take turns at giving prank calls to your mutual friends, and if they guess who you are, you lose.
It is advisable to keep it fun and light though – you don't want your friends to call the police because they actually believe that their neighbor's got kidnapped!
Help Those in Need
Last, but definitely not the least, you can choose to take some time out to help those who are less fortunate than you.
It is a good idea to look up charities on the Internet that are working for a cause that is close to your hearts. You can offer them your support, either through volunteering or financial help, and do your bit to make this world a better place to live in.
To Sum Up…
So you see, there are tons of exciting things you can do with your someone special without having to step outdoors at all.
These unique ideas will not just bring back that spark into your relationship, they might also a reveal a new side to your partner that you probably weren't aware of before (and I mean this in a good way!).
So what are you waiting for? Try out some of these idea with your boo, and let us know in the comments below how the entire experience was! Also, what's your favorite thing to do when bored at home?
And when you are ready to go on a date out of the house, check out all of our date ideas.
If you enjoyed this article, please share on social media using the buttons below and sign-up for our newsletter to receive advice straight in your inbox.