We all know that romantic getaways are the perfect way to reconnect as a couple. Unfortunately, getting away isn't always possible. Whether you're strapped for time, short on cash in your dating budget for the month, or something else is holding you back, there is often a reason why a getaway just isn't in the cards. Let's get creative instead and talk about how you can turn your own home into an exclusive Airbnb for a night or weekend and have one of your most unique dates ever!
Featured image at the top of this post by Dani Corbett www.danichristensen.com
Preparation for your Airbnb Date
As with any date, preparation is key! Here's a list of how to prepare your home for your Airbnb experience.
Clean the house! This is the not so fun part of the preparation, but this is key to a successful date. One of the best parts of walking into a vacation rental or hotel room is that it's so clean. If you're short on time, hire a service to come tidy up. Put fresh sheets on the bed, make sure there are clean towels, and keep your special occasion dishes handy.
Hire a sitter. If you still have young kids at home that require supervision, this is a great time to call in one of those babysitting favors. Ask family to take them overnight for you. You can also check into a service like Care.com. Childcare is often the number one reason couples don't do getaways, but staying put in your home may make it a little easier to find a solution!
Pack your clothes. We're going all in here, so pack as if you're going out of town. This will add a little fun and playful element to your date for the weekend. Don't forget your slippers and robe!
Grab some flowers! Flowers add such a special touch to your home and really make it have that fancy feel we're going for this weekend.
The Exclusive Airbnb Experience
This is where the fun starts! The house is clean and quiet, and it's just the two of you for the next night or two. Get ready to kick back, relax and, most importantly, RECONNECT! The goal for this time together is to be INTENTIONAL with how you use it. Be intentional with your words. Be intentional with your actions. Be intentional with your time together. Notice the small things about each other again. It's all the small things that made you fall in love in the first place!
Set a time to start your date so you both can get into the right mindset to foster connection. Once you're there, get ready for a little adventure. This experience is all about doing what you would do if you were actually in a vacation rental. You're just using your own home instead!
The first part of your date is going to be exciting. Do you know that big soaker tub in your master bath that you rarely use? Well, you're going to use it for this date! But first, you need to go shopping for bath essentials! (Any size bathtub will really do for tonight! If you don't have a tub, opt for a romantic shower together instead!)
Romantic Bath Shopping Experience
The experience of shopping together is what you're going to focus on here. Take time to notice what your partner is drawn to. Make sure to put your arms around each other while you're in the store. Hold hands! Head to your favorite specialty store that carries bath bombs, bubbles, massage oils and more.
Make sure you're dressed and ready for a night out! Lush is a worldwide store with great products, but a store like Ulta or even your local grocery store will do. This is a great opportunity to check on Google for local bath and body stores that may provide locally made items. Shopping local and getting to know your town more can definitely be a more personal experience!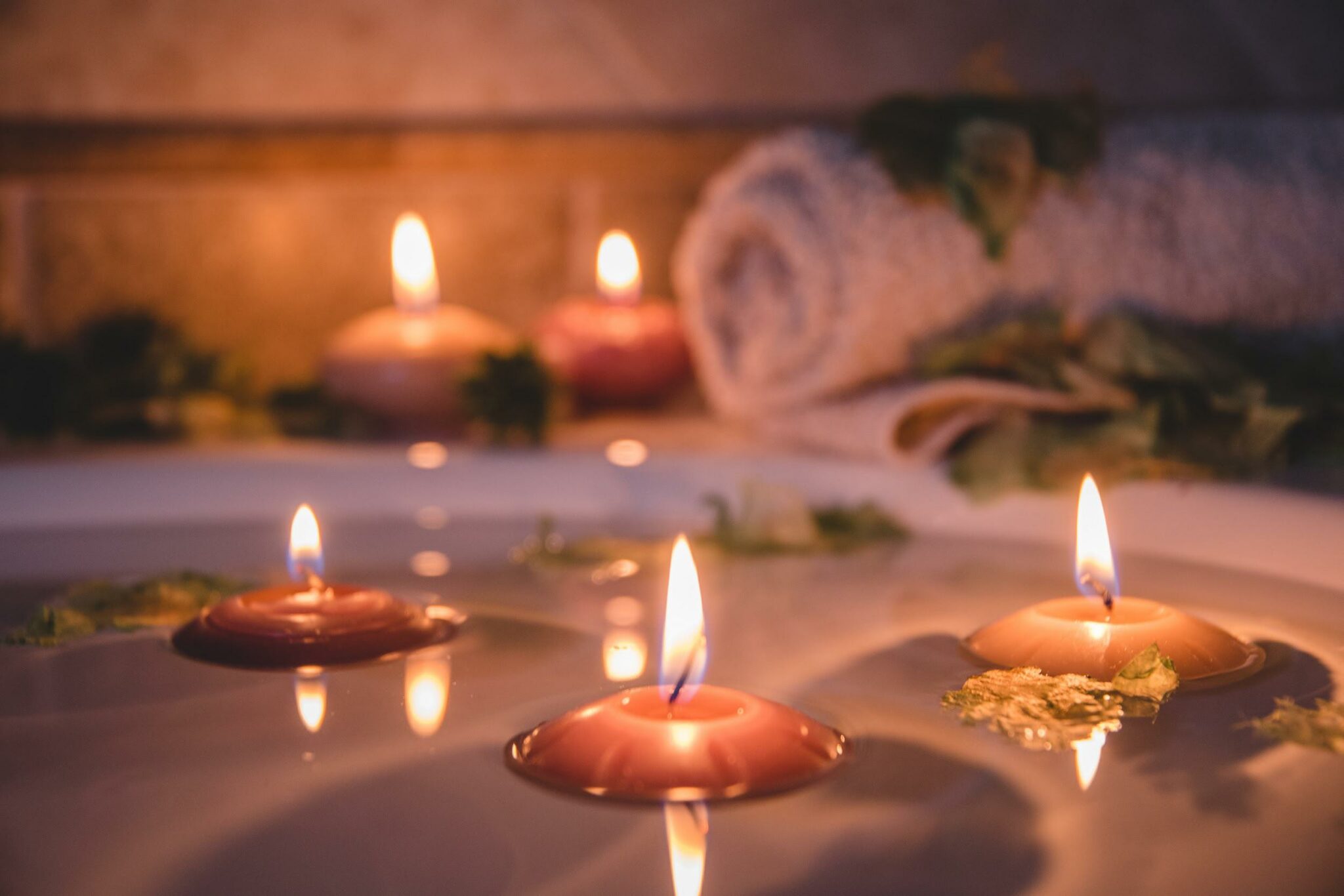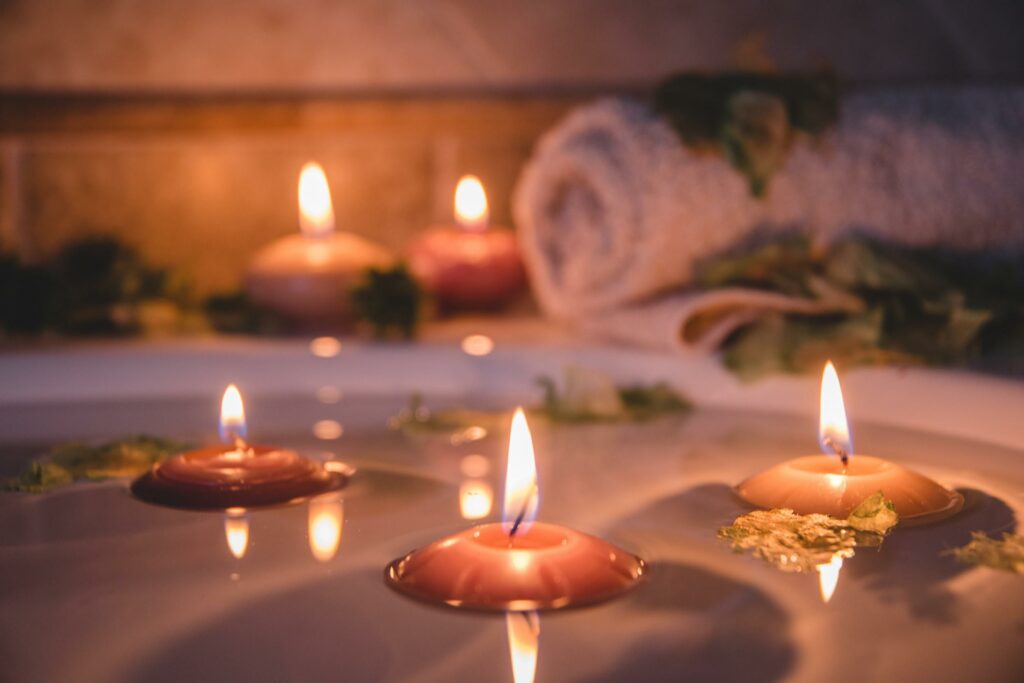 Here's an idea of what to look for while you're shopping. These are products that are great for your romantic bath or shower experience. And you might as well pick up a few more things for the weekend while you're there! Make sure to shop together. Remember, it's all about the two of you and your shared experiences.
Enjoy Your Romantic Evening in your Exclusive Airbnb
Once dinner is over, it's time to head back to your home Airbnb for your romantic bath experience. This is where you get to choose how the night goes. Use your new bath goodies and put your soaker tub or shower to use. Make sure you're staying off your electronic devices and intentionally focusing on connecting with each other. This experience is all about what you put into it! Touch, eye contact, conversation, and intention. Those are the focus words for this experience.
Day Two – Breakfast and Preparation for the Day
Sleep in! Once you're both awake and you've taken some extra morning cuddling time, you get to plan your day. Find a recipe online that looks a little challenging to prepare but also looks amazing to eat for dinner. Make a shopping list to take out with you.
For brunch, do the same thing as last night – head to Google to find a new place that catches your eye. Go out and enjoy a morning together. Take your time. Refill your coffee or drink a few times while you keep the conversation going.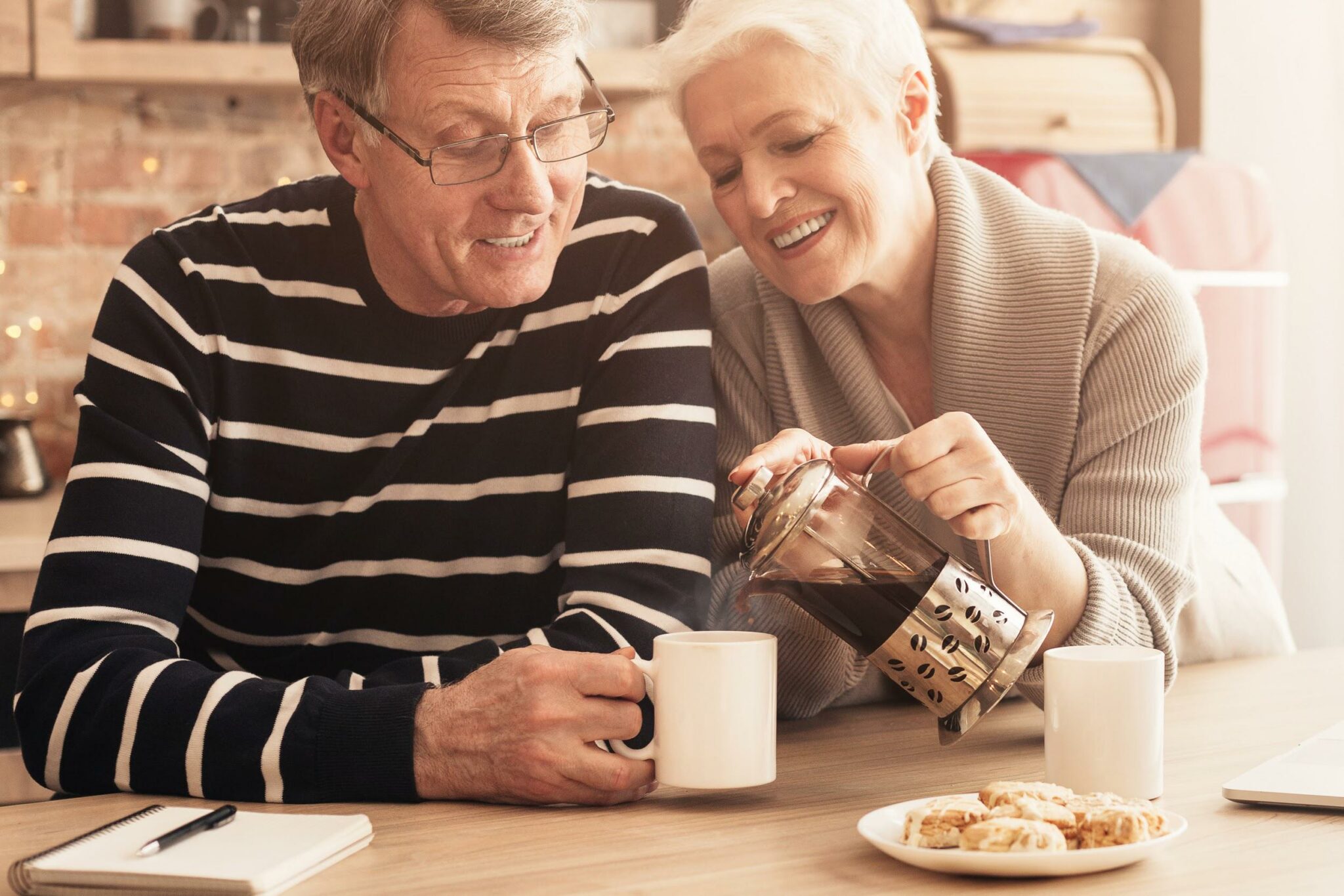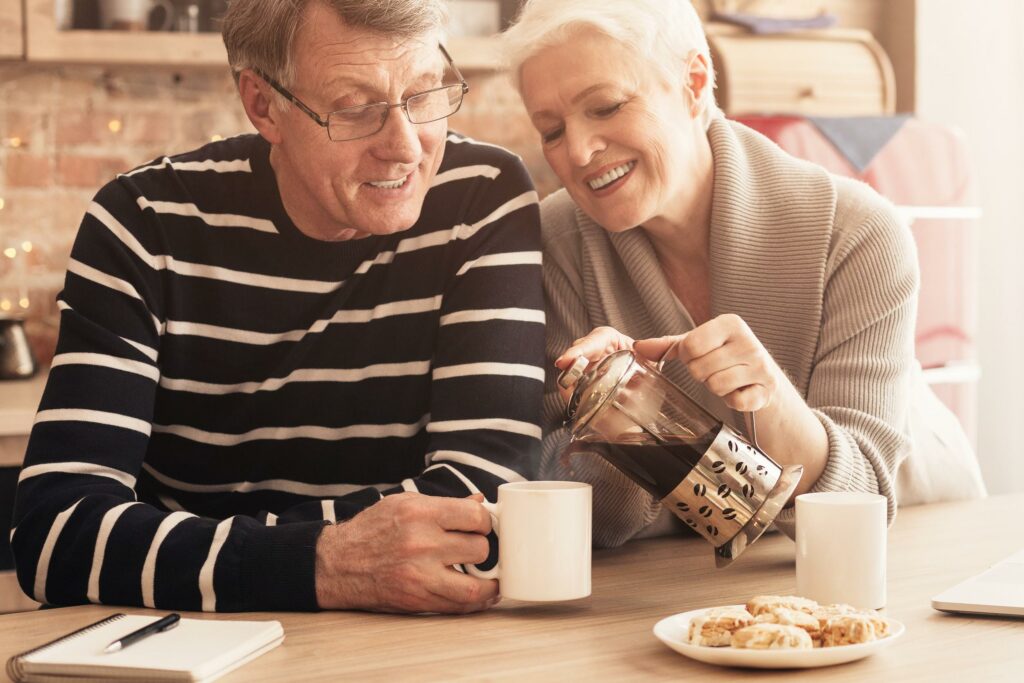 After breakfast, head to your local grocery store to gather your ingredients for your meal tonight. Grab some snacks for yourselves, too. And don't forget the wine or sparkling cider! Once that's done, it's time to head home or out on your adventure.
Puzzles, Games and Netflix and Chill
One of the best parts of a relaxing getaway is the actual relaxing part. While exploring, sight seeing, and being "out" is refreshing, sometimes you just need to chill. Give your body a break. Put on some comfy clothes and choose an activity to do together. If you're doing a puzzle, make sure to take opportunities for small touches. Sit next to each other. Be close. If you're playing a game, remember it's about sharing the experience together. If you're just wanting to find a good movie, share a blanket and cuddle. Enjoy the afternoon doing whatever you both feel you need to be rejuvenated!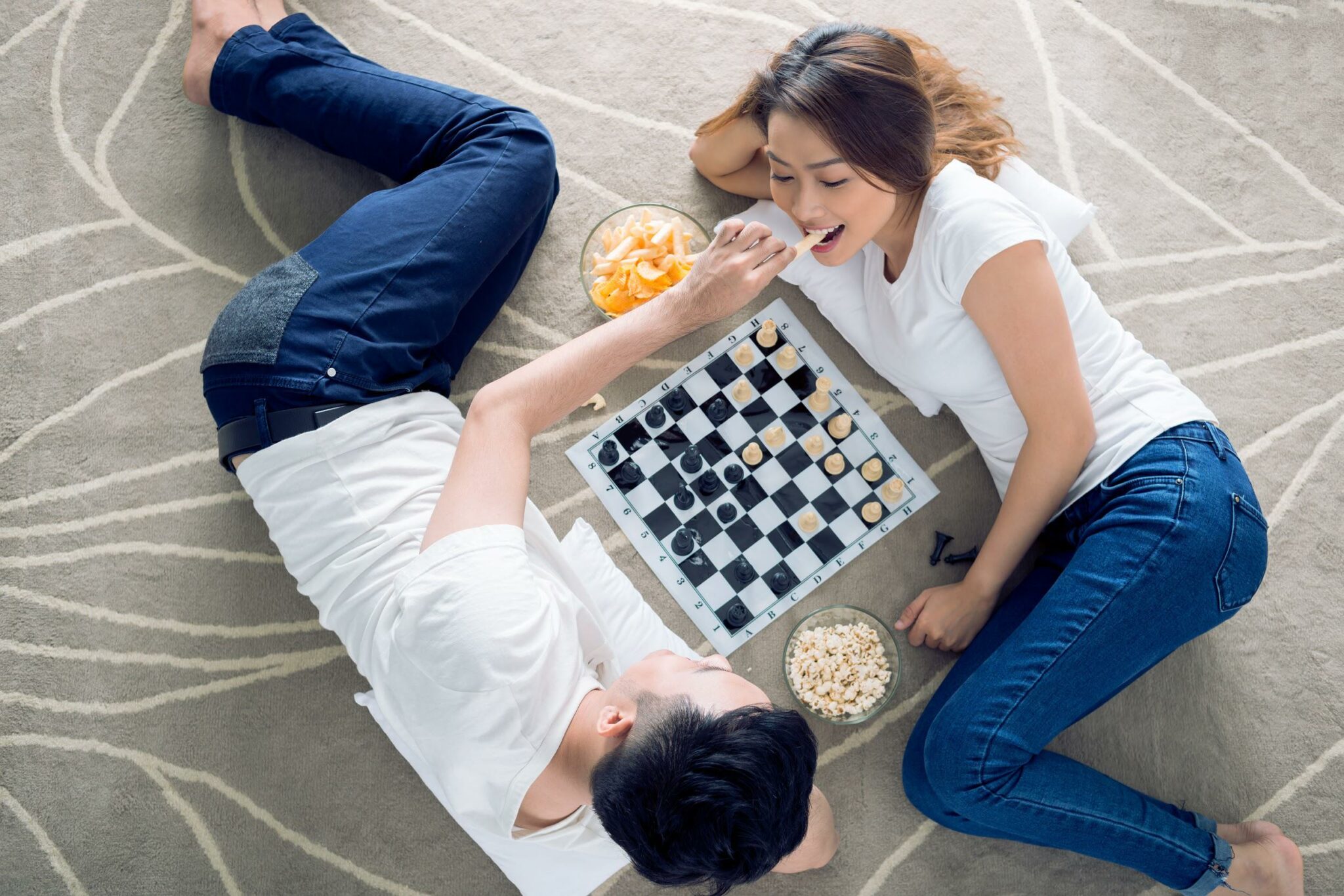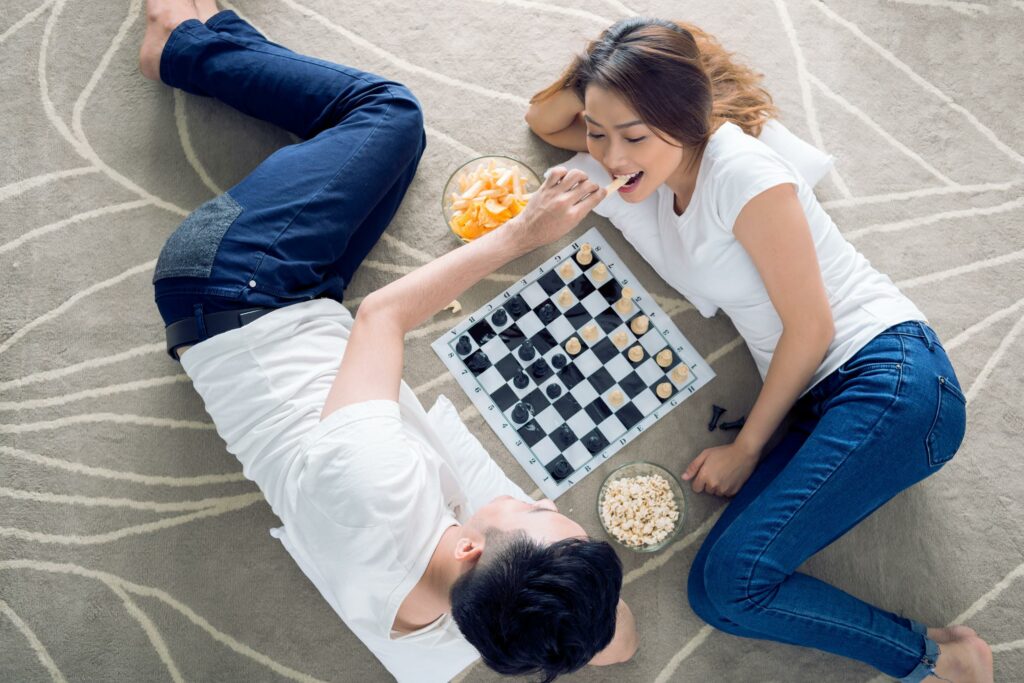 Get Out
If you're both more in the mood for an experience together, head out for an adventure! Any of your typical date ideas work here. Go for a hike, go enjoy a museum, play a sport together, be a tourist – anything works! Just remember your intentions for this time together. Connect. Connect. Connect!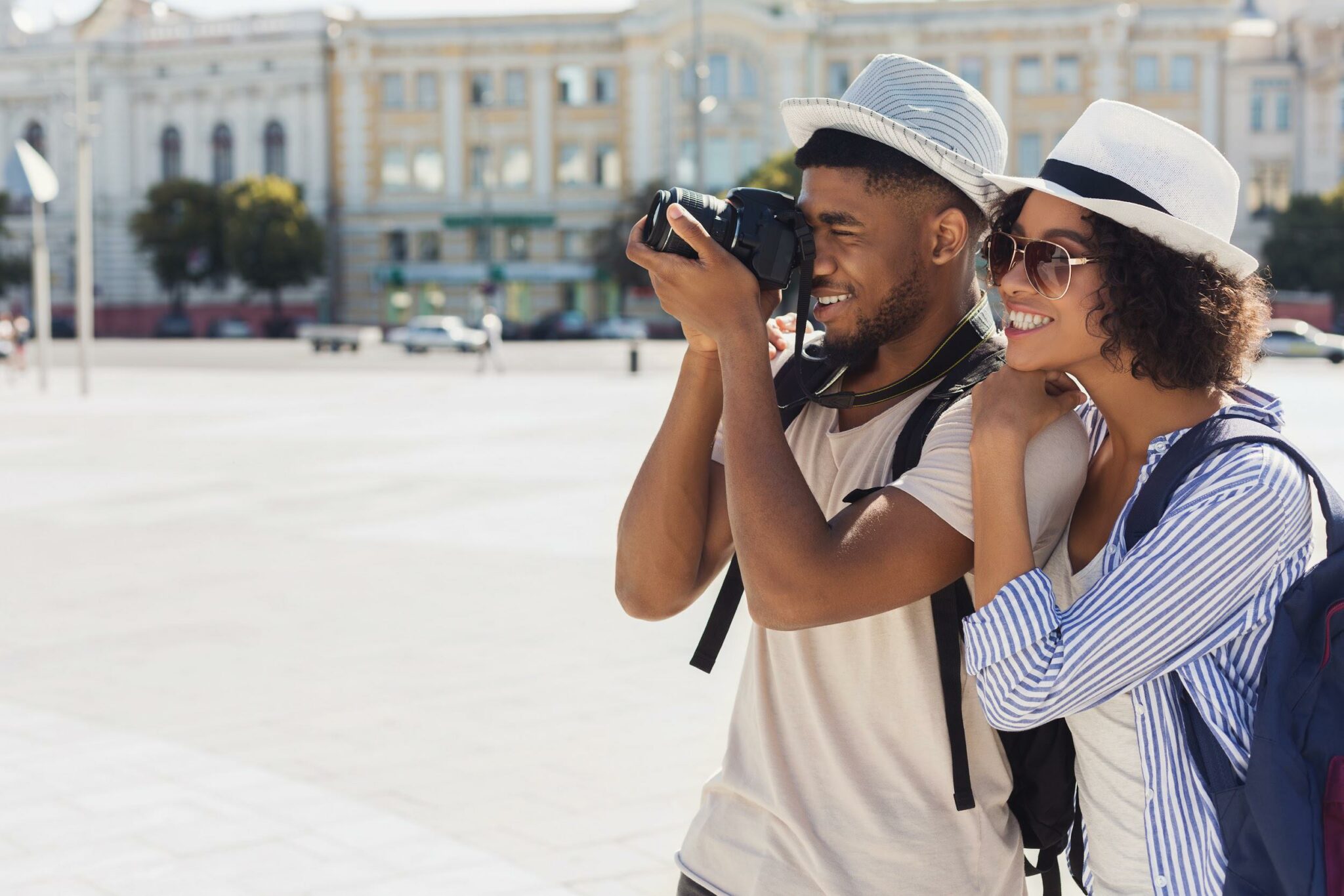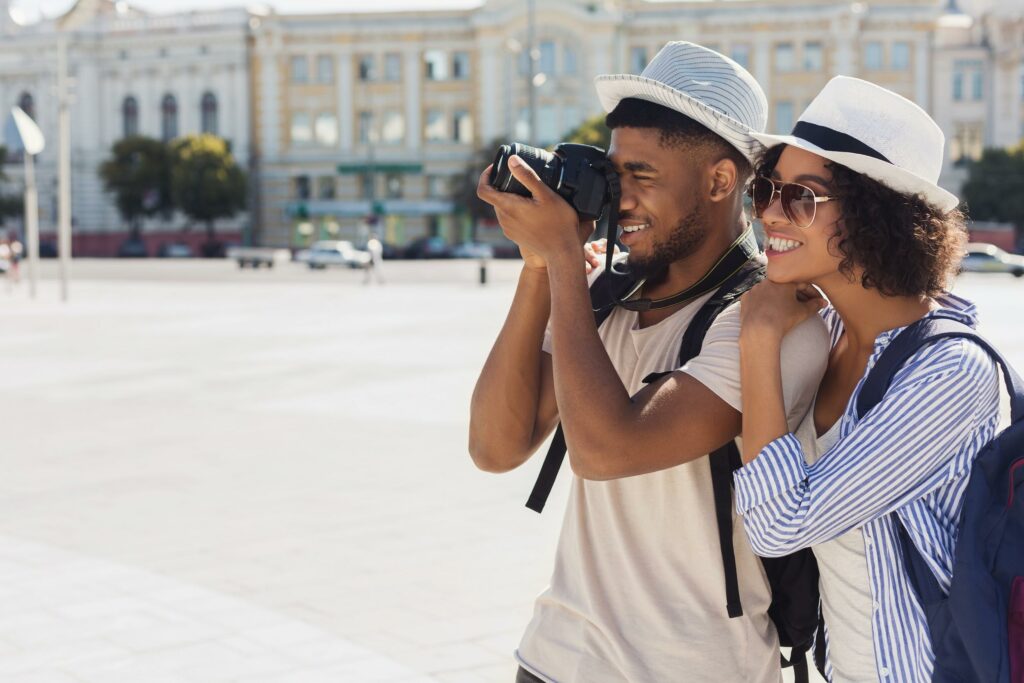 Dinner and Dancing
Dinner tonight is all about the process and experience (and hopefully you have some good food at the end, too!). Make your time in the kitchen intentional too. Help each other, be close to each other, and enjoy cooking together.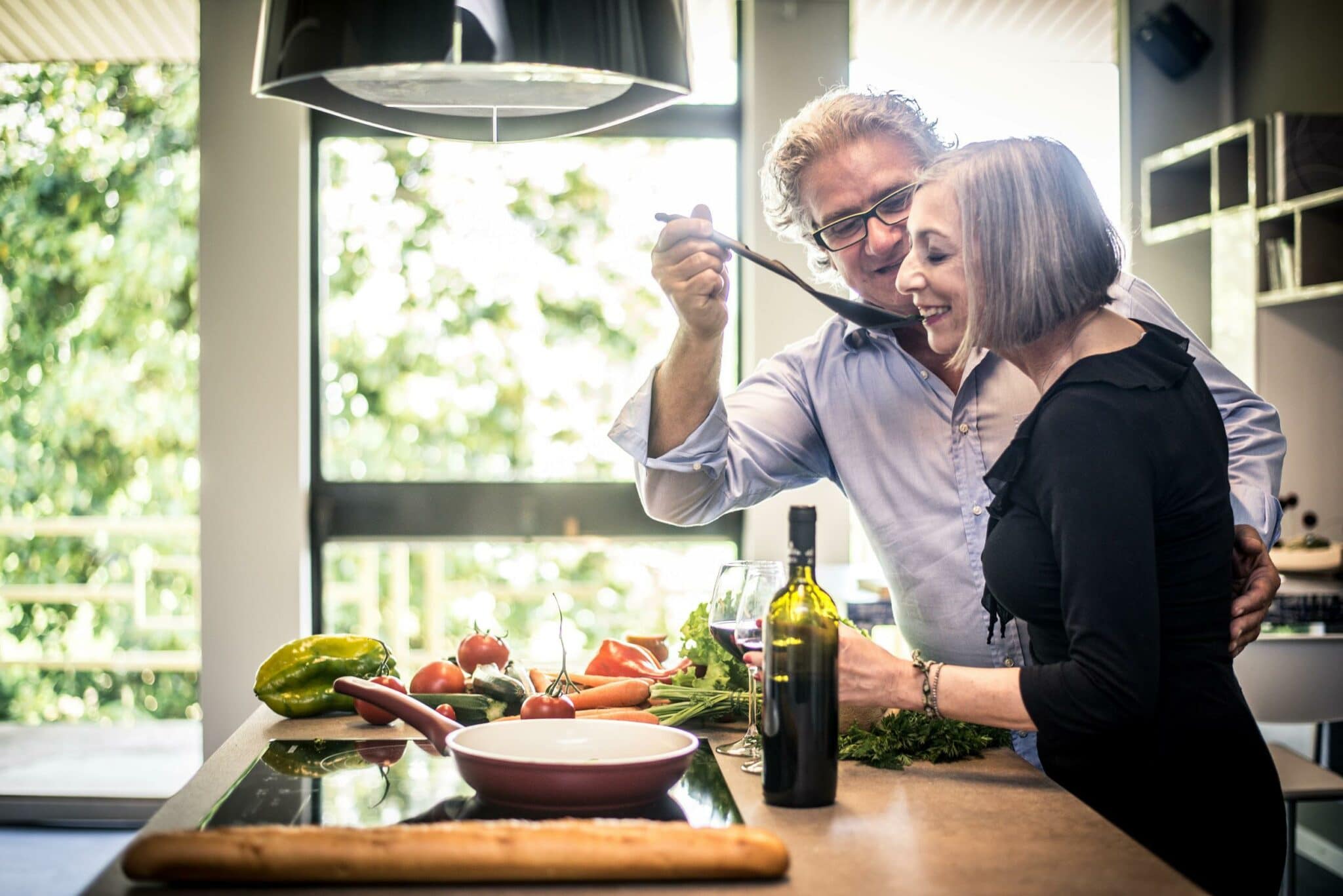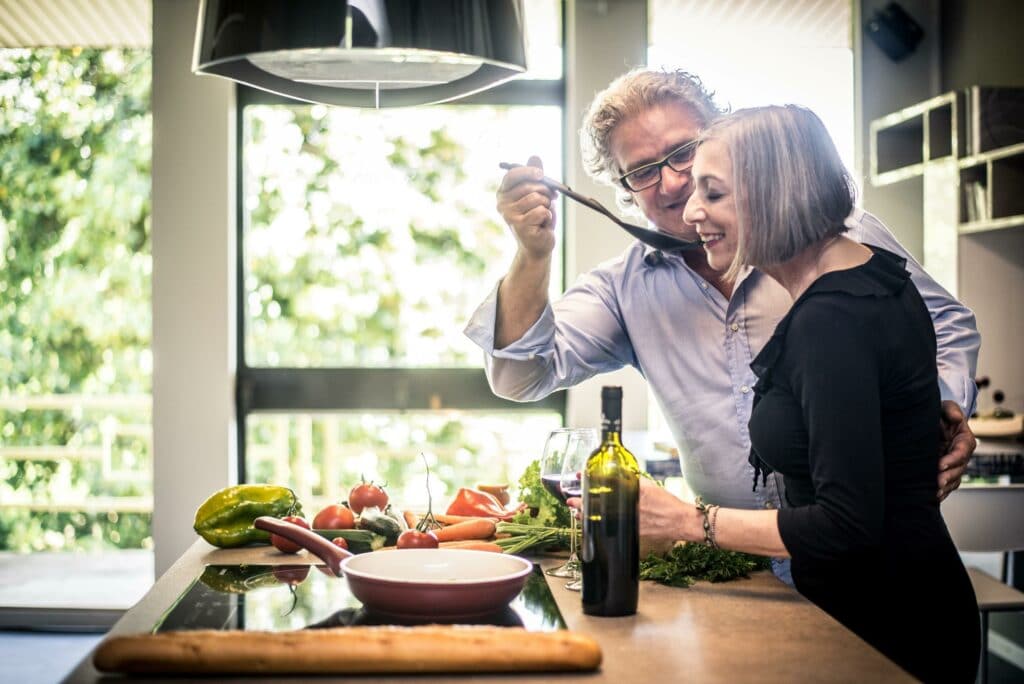 Set the table with candles, flowers, and your nice dishes. Put on some music you both like. Take your time with your meal. When it's done, dance. Be the couple from the movies. Notice and enjoy every little touch. Look into each other's eyes. Be present in the moment. Embrace it!
You Choose What's Next
This is where you take over. Are you going to use those massage bars? How about a trip into town for desert and the scenic route home? At this point, you're really connecting with each other. Talk together and come up with a plan for the rest of your getaway. And make sure part of that plan is scheduling out your next getaway. Whether it's at home again or you actually leave town, make it a priority to get in on the calendar!
Did you try this date idea? What did you love? What are you going to do differently next time? Leave a comment below to share with our community!