Spend time in nature, be creative, and bond with your date
Spring is the season we have all been waiting for. It's great to enjoy the cozy and cuddly time of winter, but spring is a much anticipated season with lots of date ideas to take advantage of. We are all itching for a bit of sunshine and fresh air.
It's the perfect time to take your date outdoors and soak up the sun. Your date can be someone you're just starting to see or a long-term partner. Either way, these date ideas will bring you closer.
Smell the flowers and try new things together. Get outside and enjoy the warm air on your skin without feeling too hot. Take advantage of the spring time energy to learn, grow, and get creative with your date. It will be sure to bring you improve your relationship.
Here are 54 spring date ideas you'll absolutely adore.
Take a tour of a local bee sanctuary
Beekeeping is a rising trend all over the world. Look for a local bee sanctuary and find out if you can volunteer, take a tour, or buy some honey. Spend some time with the bees and your date. This is a great date idea for couples that want to support the planet and have a sweet tooth.
Stroll around botanical gardens
There is no better way to celebrate spring than smelling the flowers. Go on a day trip to the nearest botanical gardens at their peak. Learn a little more about the plants that grow and thrive in your area.
Volunteer at an animal shelter
Find a local animal shelter and see if you can volunteer for the day. Lots of shelters are open to one-time volunteers to walk dogs or play with their cats. There is growing research that spending time with "mans-best-friend" lowers stress and boosts our mood. This is an awesome idea for animal lovers that can't commit to their own animal just yet.
Take a day trip to a lake
Head to the closest lake in your area for a day date. Bring some snacks and lunch to share, walk around the lake, hire a boat, or pay to take out a paddleboat of your own. Whatever idea suits your date most––make it a sun-filled lake adventure.
Scavenger hunt at the library
Go to the library and have a scavenger hunt. Pick a word, for example, "spring." Set the timer for 10-15 minutes. See how many books you can find with that word in the title! Take pictures of the books instead of pulling them out (so you don't upset the librarians). Have fun with this idea, maybe the loser has to buy the winner coffee at the library.
Go birdwatching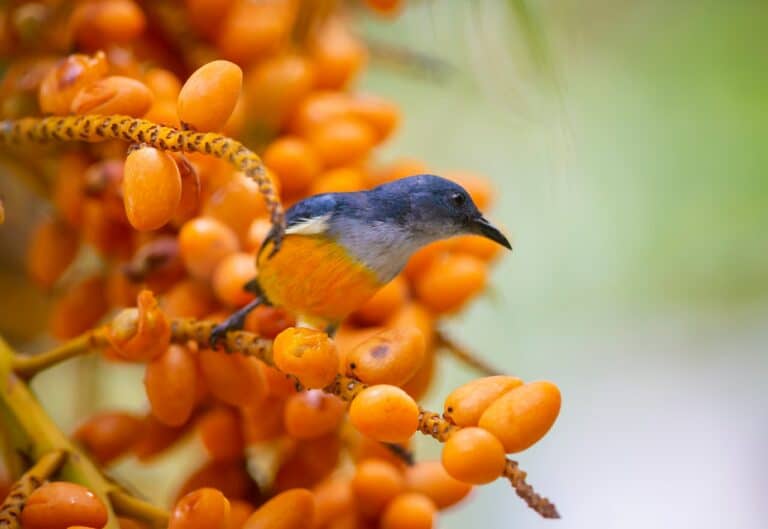 Bird watching might sound like a retiree hobby, but it's actually a super fun date idea. Take a trip to your local visitor center and purchase a bird guide. If you don't have one, Google your nearest national park; they will usually have information on the types of bird you can find in your area. Read these tips to get started and spend the day watching birds, who are especially active during the spring.
Enjoy a 5k together
There is almost always a 5k happening sometime in the spring. Find out the specific date and train with your significant other. Alternatively, you two can just walk it on the day. 5k's are usually for a great cause, so the signup fee will benefit the community. If exercise isn't your thing, go to the race instead and cheer people on.
Make a wildflower bouquet
What is the difference between a weed and a wildflower? Many people simply believe the difference is in the eye of the beholder. Go on a walk around your neighborhood or a nearby park and pick some wildflowers. Make a wildflower bouquet with your partner. This is a great idea for those on a budget. Before the flowers die, press a few of your favorites in a book to cherish the memories of the date.
Visit an elderly home
Take time to visit an elderly home, even just a day visit can brighten a residence's day. It is recommended to reach out in advance of your visit, so they have time to prepare. It is a sweet idea for couples who like to make authentic connections with strangers. If you love the experience, become an ongoing visitor through the spring.
Go to the farmers' market out of town
Going to the farmers' market is a great date idea. It is also a way to buy local and seasonal produce. But farmers markets usually sell much more than just fruits and veggies. Most markets have food trucks, coffee, and artisanal goods. If you have yet to visit the farmers' market closest to you, start there. But if you are a frequent visitor, take a road-trip to another farmers' market to broaden your horizons.
Splash around in the rain
April showers bring May flowers. There is always a lot of rain in the springtime. One idea is to take advantage of this and spend some time dancing, running, or playing in the rain. It can feel like a child-like thing to do, but tapping a youthful date will bring you and your date closer together.
Watch movies in the park
Drive-in movies are a fantastic way to enjoy the fresh, spring air on an evening date. Find out if you have a drive-in movie nearby. Stop by a gas station along the way to fill up on movie snacks. Make sure to bring some popcorn from home so you can enjoy the classic movie theater smell.
Enjoy craft beer
Take a tour of a local craft brewery for a weekend date. Spend the afternoon or evening sampling different flights of beer and picking your favorite. Make some guesses as to what kind of flavors are in the beer, see if you are right. Make up your own beer ideas and pitch them to the owners.
Visit the local theater
Many local theaters do productions in the spring and this is a great time to dress up for a show, make a date of it, and support your local artists. Do some research, find out about the play or music, and get a background on the premise of the production. You will always get more out of a show if you have some idea of the context.
Bike to your favorite coffee shop
Take your bikes out for a coffee date. Now that the weather is nice, save on gas and bike to your favorite coffee shop. Enjoy the slower pace and feel the wind in your face. Since it's not too hot in the spring, consider biking around some nice neighborhoods on your way home.
Spend time stargazing
Go out in the evening for a date of stargazing this spring. There are now great apps on your phone to tell you all about the constellations. I recommend the Star Walk (Play Store) app; it is really informative, fun, and has beautiful graphics. Find some constellations in the sky and learn about their rich history.
Play tennis together
Spring is a great time to get active and moving. Take advantage of your recreational center to play some tennis together. If you don't have a racket, one idea is to rent them, as recreational centers usually offer this service. If you enjoy it, buy your own rackets and keep up the hobby all spring.
Take a trip to your closest National Park
Consider taking a weekend trip to your closest National Park. Chances are, it's the Great Smokey Mountains if you live in the United States of America. This is because so many people are within a day's drive of these gorgeous mountains. If not though, there are many other great options around the country. Find yours here. Spring is a great time to spend all weekend in nature with your date..
Attend a baseball game
Baseball is back in full swing during the spring, so enjoy a game date. Do a search online for games that are happening from your local high schools or colleges. If you have a major league team in your area, go to one of their big rival games. Chant the home team cheers and have a hot-dog.
Fly kites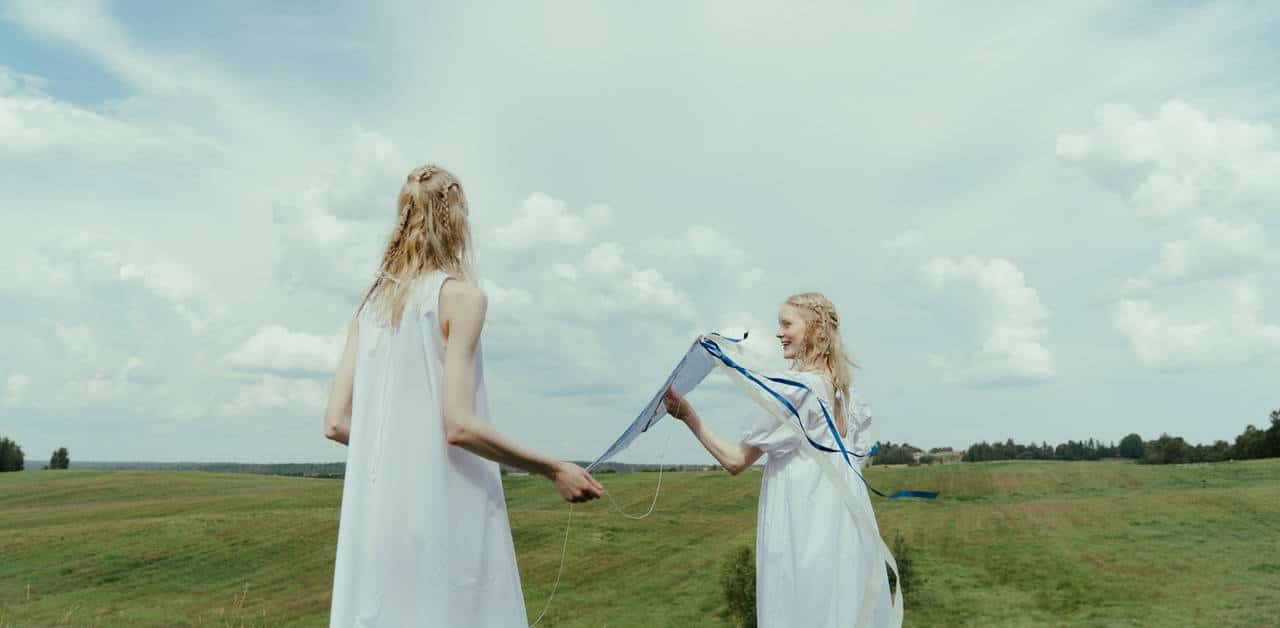 If you live in a windy city or town, a great date idea is to learn the art of kite flying together. The most important part of flying a kite is the wind, which is abundant in the spring. Wait for a windy day and test out your new kite. Follow these great tips for making sure your kite not only flies but soars.
Help build a house
It's always a good idea to help others. Spend many dates building a house for a family in need with Habitat for Humanity. Take the opportunity to help others in the community, meet like-minded strangers, and learn some new skills. You and your date will feel amazing after the experience and grow together.
Enjoy an outside concert
Take a blanket and some chairs and enjoy an outside concert. Check out your local newspaper and website to find out about any free concerts. There are usually a ton during the spring. If not, look at your concert spaces for upcoming events and consider seeing a new band.
Have a candlelit dinner on the patio
Take advantage of the wonderful spring breeze and spend it outside. Make a romantic meal and have a date night on the patio. Gather some candles, tealights work great, and spread them around the table. Enjoy gazing at your date in the beautiful lighting.
Plant a tree
Spring is a great time to sew some love back into the planet. Take your date to a local hardware or gardening store and buy some seeds or a baby tree. Closely follow the instructions and plant your tree together. Give it a cute name and don't forget to water it through the season.
Drink rooftop cocktails at sunset
Take your date to a rooftop bar at sunset. Challenge each other to order something you've never ordered before. Have no idea what to order? Try some of these fantastic cocktail drinks you've never heard of. Ask the bartender if there are any spring seasonal cocktails.
Pitch a tent in your backyard
Sometimes going camping can be too big of a commitment. Here's an idea instead. Pitch a tent in one of your backyards for an overnight date. Buy smores supplies and make a fire (if that's possible and legal). Enjoy sleeping under the stars for a night without having to go anywhere.
Go fruit picking
Lots of berry farms offer fruit picking during the spring. Typically, they charge for the day and give you a basket to fill up. You and your partner can enjoy a date, strolling amongst the fruit, leisurely picking the sweet berries. Take the yummy fruit home and snack on them all week.
Enjoy a nature walk
Take a long, relaxed stroll around a big nature reserve. Nature is so vibrant and beautiful in the spring. This is a great idea for a low-key date where you want to share with each other. You can talk about your hopes and dreams, be honest about your fears, or swap some good stories.
Learn to slackline
Slackline is an acrobatic skill that involves balancing on a small thin strap. The world's greatest slackliners are pretty impressive, but you don't have to be. Slacklining is mostly about balance and patience. All you need is to buy a slackline online and secure it between two trees to start your slacklining date. Keep the practice up all spring – learn and improve together.
Get up for sunrise
Waking up at sunrise can be a daunting idea, but it's always worth it. Prepare the night before with an easy, on-the-go breakfast and then wake up, make some coffee and take it all to go. Go somewhere beautiful to watch the spring sunrise and enjoy the chirp of the morning birds.
Press flowers from the garden
Do you have a favorite flower or love to see a particular color bloom in the spring? Why not savor that memory by pressing some flowers for a sweet date. It is a great craft idea for you and your partner. Pull some of your favorite flowers from the garden, press them in a book. Find a good quote to accompany the flowers. In a few weeks, frame the flowers and the quote.
Plan a themed picnic
Going on a picnic is such a fun spring date. Decide to have an elaborate themed picnic date. Prepare days in advance. One theme idea would be to throw fancy picnic with artisanal crackers and cheeses. Another idea is a deserts-only picnic. Bring a big blanket and spend the whole date at the park.
Rent a convertible
If you love a joyride and enjoy adventurous dates, renting a jeep from a nearby car rental is a fun date. Take the top off and experience the wind in your hair. Take a joy ride on some back roads and take it easy. Stop at some local mom-and-pop shops along the way.
Clean up your park
Join the community in a park day clean-up. If you can't find any community information on this, plan your own. Invite friends to join or go on a solo date. Give back to the community and planet by giving a helping hand. Making sure public parks stay clean can help local ecosystems thrive; it's especially important in the spring.
Play golf
Here's an idea, bypass mini-golf and go straight to golf. Make it a whole-day date. Start the day off by going to a golf course and renting some clubs. Get the swing of things and really put your back into it. When you are both feeling a bit more confident, do a half-round which is only 9 holes.
Visit a waterfall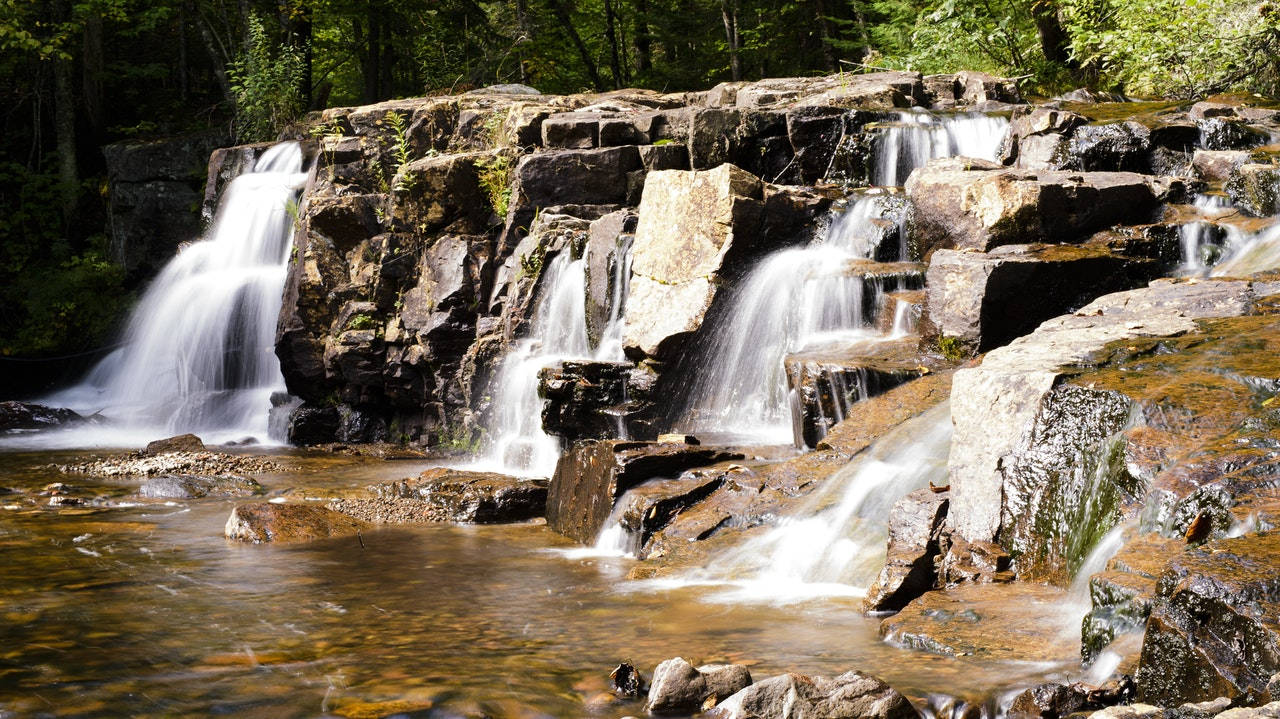 Find a great day hike nearby that has a waterfall. Pack lunch and snacks and track your route. Waterfalls are usually strong during the spring because of "April showers." Enjoy your lunch at the waterfall and take a dip in the water with your date to cool off.
Make homemade ice cream
Now that it is finally warm outside, we can all enjoy some sweet treats – better if they are cold! Making ice cream at home is super easy and a sweet date idea. Head to the grocery store together to gather your ingredient;, get creative on flavors. At home, make your very unique creation together.
Go on a horse ride
Riding a horse with your date is a very adventurous way to spend an afternoon. Lots of stables offer day rides for a fee. You can even dress up for the occasion if you've always wanted to wear a cowboy hat. Saddle up and enjoy a stroll around the farm or through the woods at a nearby stable.
Take a trip to hot springs
Even though the weather is heating up, it can still get chilly at night. See if you have any hot springs within reach for a nature date. If you do, make a day trip to the natural spa. Hot springs are a great way to detox the body and relax your mind. Enjoy spending the day in nature, letting go of stress with your partner.
Browse a secondhand bookstore
There are always hidden gems in a local bookstore. Take your time to browse through all the books and see how they were previously loved. A romantic idea would be to buy each other's favorite books of the day. Read them throughout spring. Discuss your favorite parts. Reading together can even help improve your relationship!
Throw around a frisbee
Frisbees are a cheap and easy idea for staying active in the spring. Purchase one online or go to any nearby department store; they will usually have one. Have a frisbee date at the park or to the backyard. Throw the frisbee back and forth. If you are both pretty good, you can try to hit specific targets – like your shoes (if you are willing to take them off).
Make tie-dye shirts
Tie-dying is coming back into fashion, so jump on the trend and make your own matching shirts as a crafty date idea. If you don't want to go out and buy a tie-dye kit, you can make really beautiful reverse dye shirts with bleach; they are simple and look fantastic.
Dress up and visit a flower farm
Lots of flower farms are starting to advertise their peak blooming days during the spring. Search for the bloom days of your closest flower farm. A great idea is to hire a photographer, dress up for the date, and go and take professional pictures together. Or if you don't want to hire a professional, read our guide to the ultimate couple photoshoot date.
Go to an outdoor art museum
Take your date to visit some art this spring. There are lots of outdoor art installations, often featuring weather-resistant sculptures in a beautiful garden setting with blooming spring flowers. For example, Chuihuly has many outdoor exhibits that would be perfect to visit.
Check out the student center
Take a look at the spring events going on at your local student center for date ideas. There are usually tons of classes to pick from. You could take a watercolor class together or join an improv class. You never know what cool date you could go on.
Go to a winery
Spend a beautiful date at a winery. Take a tour of the vineyard and then sample the different tastings and pairings. If there is a clear favorite, buy your favorite bottle. Enjoy drinking wine while you watch the sunset over the vineyard.
Try roller skating
Roller skating is coming back into pop culture, so it is a great time to buy some fresh new rollerblades and take your date for a spin this spring. Pick out a groovy pair for you both (along with some safety pads). Go to your local park and learn how to rollerblade. If you don't know where to start, read this article.
Attend a poetry reading
What is a more romantic idea than attending a poetry reading for a date. Check out your local library and bookshop for this kind of information. They might just have a poetry reading night to dazzle your partner. Once you are more comfortable with it, you could even try writing your date a poem. For inspiration, check out our list of romantic words.
Plan a weekend getaway
There is no better date than one that doesn't end. Spring is the perfect season to go somewhere new. Pack a small bag and go for a weekend getaway. Visit a cute town nearby or spend the weekend amongst the trees or by the beach. Whatever you go, you'll enjoy spending the whole weekend with your date.
Go to a go-cart course
For the young-at-heart, one idea is to go to a go-cart course and take your date for a ride. Enjoy some playful banter and get into the spirit of the go-cart race. This will be a great date for laughing and enjoying yourself.
Make homemade bread and jam
Who says spending the day in the kitchen isn't a great date idea? Make something unique together, like bread and jam. Start with the bread, as it will take some time. Jam is pretty easy to make if you have enough fruit, which is abundant in the spring. You can even pick the fruit yourself; see idea 27. Enjoy the fruits of your labor at the park or in the backyard to continue the date.
Take a tour of your dream home
Spend a day taking a tour of your dream home. Look for open house listings and pick a few to look at. Imagine spending your life in each house, which one is your dream? The best part about this date is that open houses typically have a few free treats and beverages to enjoy too.
Take a hot air balloon ride
Fly high in a hot air balloon. It is a pretty extravagant date idea, but I think riding in a hot air balloon is something everyone should do once in their life. The once in a lifetime experience will be even better in the spring, as the air is still cool and the world is in bloom.
Write a spring bucket list
With so many wonderful ideas to do this spring, you couldn't possibly do them all. Make a spring bucket list with your partner to pick your top date ideas. Save the list and knock out more of them next year!
***
However you spend your spring, we know you'll love these date ideas. Do you think it's possible to try them all? Let us know in the comments below how many of these you have done.
No matter what spring date ideas you choose, they are sure to bring you and your date closer together. Whether you are in a long-term or a blooming relationship, spring is a great time to deepen your connection.
Let us know your favorite spring date idea in the comments below, and if you enjoyed this article, please share on social media using the buttons below and sign-up for our newsletter to receive advice straight in your inbox.