Soulmates aren't born, and true love rarely resembles a fairytale. It's on us to forge the bonds of our relationships and tend them with care.
In the chaos of everyday life, it's easy to forget to nurture our souls – and our spiritual connection – to our partners. The next time that you're looking for a new date idea, try one of these adventures, designed to challenge your spirit.
No two people or two relationships are exactly the same, and you may need to explore different possibilities before finding the right soulful dates for you.
Get Back to Nature
There's a reason all the best couples' retreats are set in the midst of natural beauty. Let yourself be awed by the world, sharing that wonder with your date or long-term partner.
Have a picnic under the stars.
Some people have to travel further in order to escape the light pollution, so plan your night in advance. Take blankets and food for a light meal or dessert. Lie back and relax, gazing up at the night sky.
It's not quite the same, but you can get a little starlight in your lives during the daytime as well. Head to the nearest planetarium for an afternoon date. You'll have to picnic before or after, but you can incorporate this element as well.
Watch the sun rise.
The other end of the day can be just as magical. Choose your vantage carefully, and make sure you get there in time to watch the sun come over the horizon.
You can approach the sunrise from either end, but if you stay up all night, you might find yourselves wanting to get the whole experience over with. I'd suggest waking early and packing a thermos of coffee… a very big thermos.
Go camping.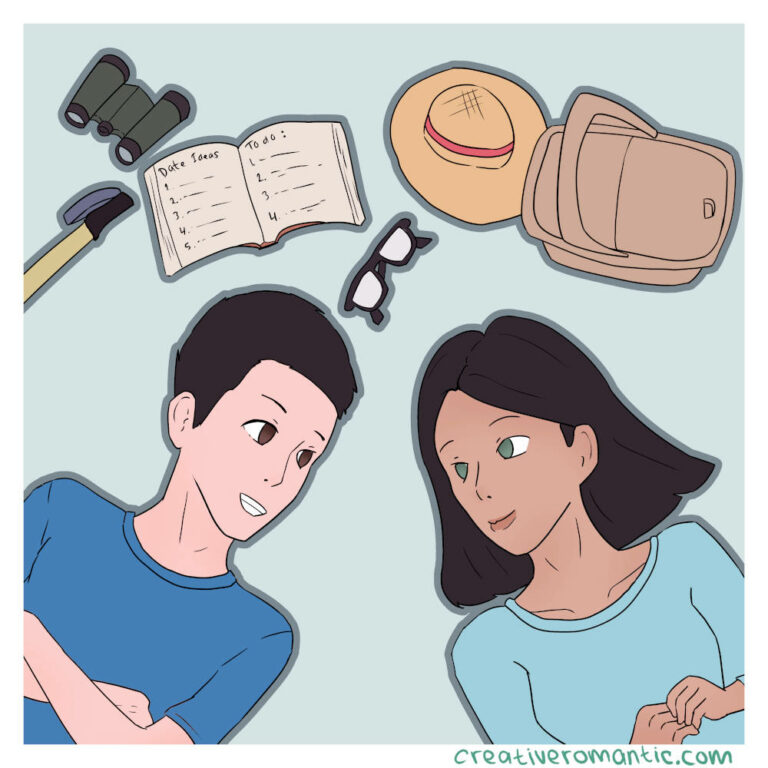 Really get away from it all, and spend some quality time together in the woods. Camping comes in all varieties these days – from backpacking through the wilderness to glamping at a luxury site. So even indoorsy couples can pick a level that agrees with them.
Unless your version of romance involves trout for breakfast and sleeping under the stars, make your excursion more pleasant with the right gear for twosomes, including an air mattress and (properly stored) munchables.
Spend the afternoon hiking or taking a walk.
Don't overthink your next adventure – just make room for it. Block out an afternoon for a strenuous hike or a leisurely stroll.
If you're the fit and outdoorsy type, you can explore a new trail or even get in some rock climbing. The rest of us might prefer to take an easier path. Maybe even just a walk around the park, talking comfortably, or sharing the silence.
You can make the outing more exciting by going someplace that you've never been before. Check out local botanical gardens or out-of-the-way overlooks.
Catch and release.
Or go ahead and fry 'em up if you've got the skills! But fishing is really just an excuse to get out on the water and experience a little peace.
Explore Your Spiritual Side
Whether spiritual maintenance is a regular part of your life or not, you can reinvigorate your own practice and reconnect by trying something new. "Failure" can be just as valuable as success, giving you something to laugh about together.
Try yoga for couples.
You don't have to be bendy to enjoy and benefit from yoga. There's an array of yoga classes you could enjoy together, but why not practice supporting one another with couples' yoga? Limber up, tone those muscles, and nurture your bond all at once.
Take a spiritual workshop.
Open your mind to something new. Look up nearby classes on aromatherapy, crystals, or circling. You might discover a new interest – or you might gain a fun, new story to tell your friends.
Meditate together.
Couple's meditation serves to enhance intimacy and security. You can listen to a guide or research best practices and topics. If you find that it works for you, go ahead and integrate it into your relationship hygiene.
See a psychic.
You don't have to be a believer to enjoy the experience. If you get nothing else out of it, the novelty factor can be fun. But you may find yourself unexpectedly entranced. They could have interesting things to say about your aura or your future.
Heck, even if the psychic just cold-reads you, you can get a sense of the message and energy you're putting out into the world, either singly or together.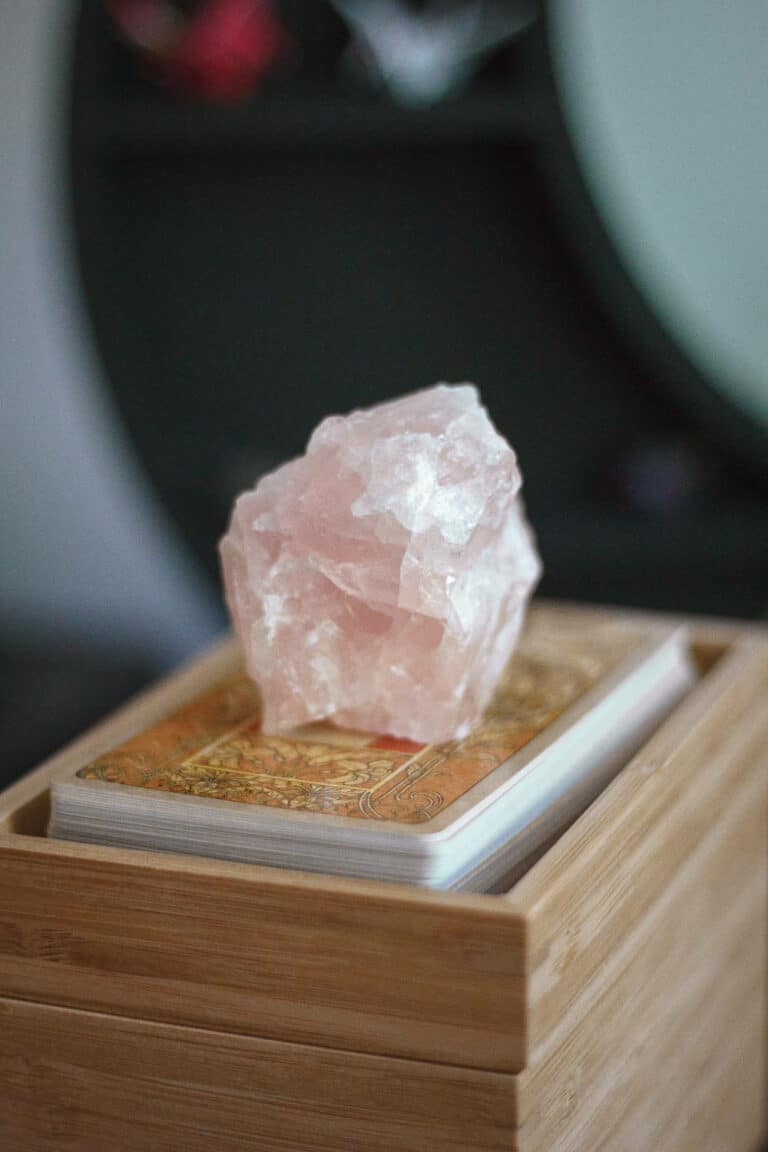 Explore Your Hometown's Heritage
The field isn't always greener – or more exciting – on the other side. Particularly in these trying times, travel may not always be an option, but that doesn't mean you can't feed your soul's need for exploration.
Play tourist for the day.
What nearby attractions have you neglected over the years? Whether it's a cathedral or the world's largest ball of twine, odds are that there's a nearby point of interest. Find a place in your city to tour together.
You can also explore something that is culturally foreign in your own backyard. Head to the closest Koreatown or Little Italy for a full day of food, shopping, and touring.
Attend a festival.
Find a cultural or religious event nearby. Celebrate Chinese New Year, the Day of the Dead, or Midsummer in proper Scandinavian fashion. Sure, there are the blockbuster festivals, but it can be just as much fun to find that little Ukranian fair that nobody knows about.
Let Yourself Be Inspired and Challenge Your Soul
We all have those fleeting ideas or inclinations: "Oh, that sounds interesting," or "I wonder what [x] would be like with my partner."
Start writing those down. You can keep a list or journal and refer to it as opportunities arise. Even better, share that document. This joint brainstorming will help keep your souls connected when busy lives interfere.
Have you tried any of the above ideas? What are your favorite ways to spiritually engage with your partner? Leave a comment below and share your tips with our community! If you enjoyed this article, please share on social media using the buttons below and sign-up for our newsletter to receive advice straight in your inbox.